World Of Warcraft Classic Is Underway With Overcrowded Servers And Loot Trading
Blizzard has released World of Warcraft Classic(called WOW Classic in the following) as scheduled to meet the players' curiosity, but not everything goes well, as a result of the developer team of WOW Classic is trying their best to recover all.
At the moment Blizzard announced the opening all servers of WOW Classic, the long-awaited hundreds of thousands of players flocked to it. For some of them, it is indeed a nostalgic process with unstoppable enthusiasm, which includes one member of our group on ZZWOW.
Our guy told us that when he was able to create a character in the new increased server added by Blizzard and start challenging, he felt that everything around him was familiar but novel, and all minor functionality tweaks made him completely fall in love with the game.
In fact, as early as 15 years ago, the players have arrived in the continent of Azeroth for Battle For Azeroth, now WOW Classic is available finally, wishing it to bring us a joyful adventure.
With the prevalence of retro nostalgia, the fans are looking forward to going back the time of over a decade ago. It seems that WOW Classic is just one server option of WOW, but since Blizzard announced the plan of releasing WOW Classic, we waited for it almost every second.
The popularity of WOW Classic can be imagined as a large amount of jumping into it. In order to alleviate the servers' pressure on the release date, Blizzard started a character name reservation system a few weeks ago, but the influx of a large number of players still imposes a significant burden on the servers. Until August 27, the number of players on overcrowded servers didn't decrease and getting worse. Even the online players at the same time have exceeded 2 million.
It is also allowed to join WOW Classic at present, and the following are all servers of WOW Classic, including those newly added.
PvE Servers:
Americas
Atiesh-Pacific
Mankrik-Eastern
Myzrael-Pacific
Pagle-Eastern
Europe
Mirage Raceway-English
Pyrewood Village-English
Auberdine-French
Everlook-German
Chromie-Russian
Oceanic
Remulos-Australian Eastern Time
PvP Servers:
Americas
Faerlina-Eastern
Fairbanks-Pacific
Herod-Eastern
Thalnos-Eastern
Whitemane-Pacific
Europe
Golemagg-English
Shazzrah-English
Gehennas-English
Sulfuron-French
Lucifron-German
Flamegor-Russian
Oceanic
Arugal – Australian Eastern Time
RP Servers:
Americas
Bloodsail Buccaneers (PvE) – Eastern
Grobbulus (PvP) – Pacific
Europe
Hydraxian Waterlords (PvE) – English
Zandalar Tribe (PvP) – English
New Increased PvP Servers:
Bigglesworth -PvP
Incendius -PvP
Flamelash -PvP
Gandling -PvP
Mograine -PvP
Razorgore -PvP
Friendly reminding, choose a new server can reduce your queue time, otherwise you will spend even more than 10 hours waiting for other players to go offline.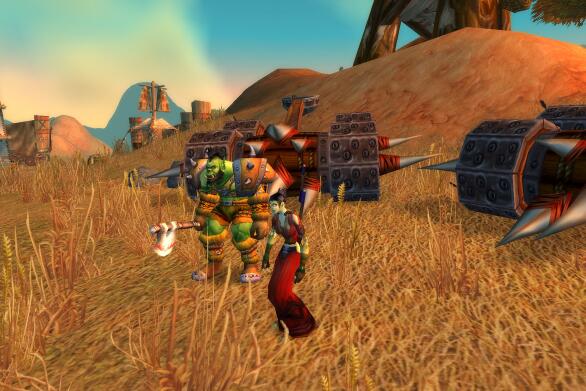 Since WOW Classic is ready an old script, and the players no longer need to spend too much time figuring out the basic game mode, which leaves you with more challenging time. Due to time limited, no player can see all of WOW Classic by now, but don't worry about it, everything is going on.
When the servers opening, it is the best time to earn in-game currency for players. In WOW Classic, the players can get the loot by completing the quests and killing monsters, and then they are allowed to loot trade for earning WOW Classic Gold. With the launch of WOW Classic, players were worried about this, as the overcrowded servers going slowly, more loot would be used by team players, and those individual players can hardly get them. Blizzard has already explained that the loot trade in WOW Classic can only apply to soulbound gear that drops in raids, while other loot can never be traded.
Developers always want to make a better game experience for everyone, and the obstacles Blizzard has encountered have appeared in almost all MMOs, but this is enhanced by constant updates and fixes.
Media Contact
Company Name: ZZWOW
Contact Person: Media Relations
Email: Send Email
Phone: (+1)-315-636-5275 (USA)
Country: American Samoa
Website: https://www.zzwow.com/