Car Tots Black Friday and Cyber Monday Sale 2019 Gets Leaked Online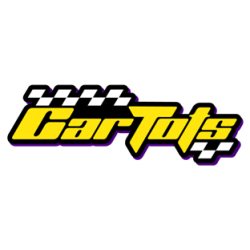 CarTots.com is among the premier providers of toy cars and other vehicles for kids. Recently, one of their upcoming sales for Black Friday got leaked online. Called the Black Friday Cyber Monday Sale, this is a unique way to save up on accessories.
During the duration of this sale, customers will receive 3 free accessories with every vehicle they purchase. Accessories are unique ways to add more functionality and features to Car Tots' already great line of vehicles. Their website has a wide array of accessories available, from high-quality car covers to wireless Bluetooth receivers and mini personalized Car Tots Plate, among others.
Accessories can cost up to $60 to $70, as such, receiving 3 for free with every vehicle purchase is quite a stunning promotion. The promo code for this leak has also surfaced online. Users can take advantage of this sale by using the code: "BFCM2019".
CarTots.com is no stranger to price discounts, promotions, and sales. They have previously had similar types of promotions that were well-received by customers. With this new leaked sale surfacing online, many customers and fans of Car Tots' collection of toy ride-on cars showed a lot of excitement. With the discounted prices, in addition to the free accessories, parents have been getting Car Tots' vehicles for their children in preparation for Christmas.
Getting 3 free accessories makes these ride-on cars even better than they already are. A lot of the accessories add an entire layer of fun to the already spectacular vehicles. Despite the leak of their Black Friday Cyber Monday 2019 sale, Car Tots plans to continue doing sales like these in the future. They believe in providing a nice balance between the quality and cost of their products. And sales like these make their high-quality ride-on cars more accessible than ever before.
About CarTots.com
CarTots.com is designed to bring parents the latest in ride on cars for toddlers (tots) and even some kids, teens, adults ride on too. The premier ride-on car dealer stocks a wide variety of versions and brands of their specialty remote control ride on cars. Their recent Black Friday Cyber Monday 2019 sale leaked online. Customers can take advantage of it using the promo code: "BFCM2019". They can enjoy price reductions, alongside the ability to get 3 free accessories with the purchase of every vehicle.
For more information, please visit: https://www.cartots.com/collections/accessorize
Media Contact
Company Name: CarTots.com
Contact Person: John Nicinski
Email: Send Email
Phone: 888-719-6200
Country: United States
Website: https://www.cartots.com/