Johnny Gadea Reveals the Harsh Facts about Nicaragua's Wars in Tell-All Autobiography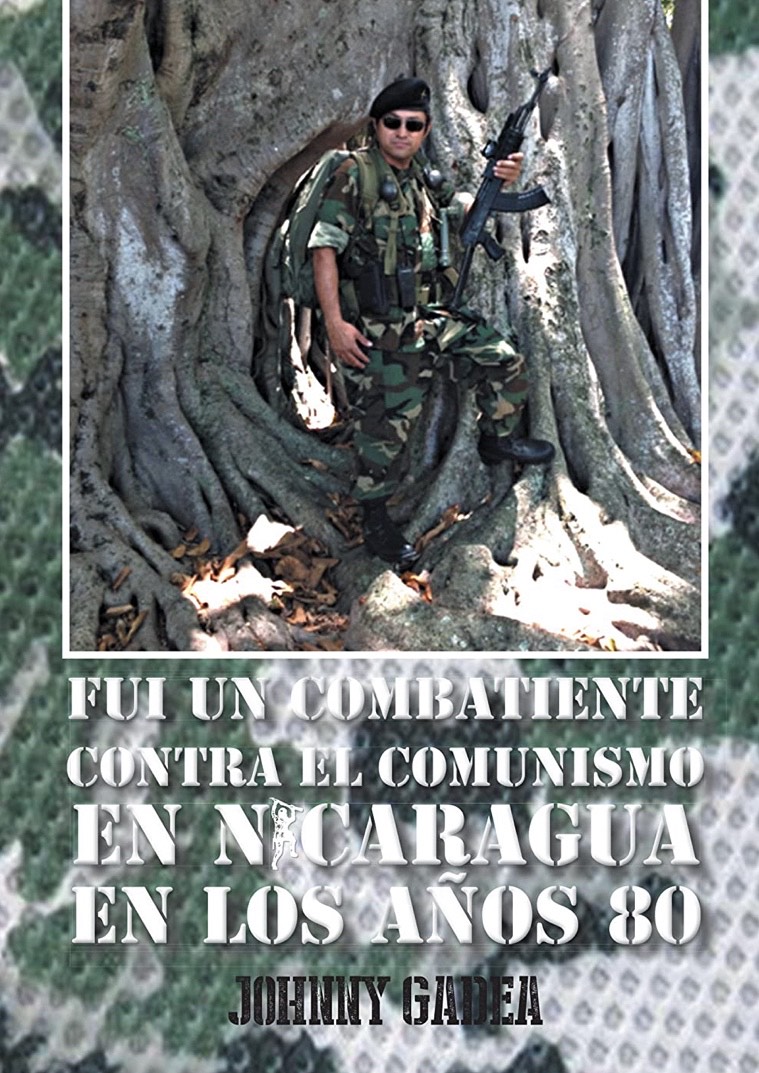 History is important, and one must not be fooled by politicians' promises. These and many other vital messages for today's youth and citizens are well illustrated in Johnny Gadea's recently published Spanish book, "Fui Un Combatiente Contra El Comunismo En Nicaragua En Los Anos 80".
In English, Gadea's title means "I was a Fighter Against Communism in Nicaragua in the 1980s". These were his memoirs of the time when he was fighting against communism in Nicaragua, a country famous for its lakes, volcanoes, and beaches, but a history full of violence recurrences. The country has witnessed a long struggle between the liberals and conservatives for power, and before 1979 the fratricidal struggles after which emerged a pact among the generals and stability ensued.
"I wrote the book because I knew I had much to share. It's important for me to leave behind the knowledge that I was able to obtain during those years of war. The book has details of what I went through, how it all began for me and how it ended," says Gadea.
In the autobiography, Gadea tells his story as a witness to the ugly realities of war. He describes the things that made him who he is today. He describes firsthand the way Nicaragua fell into poverty, war, murder, and divisions. More importantly, he describes how radical views can be devastating and how politicians feed off and manipulate uneducated people for their benefits.
Among other things, Gadea informs about the people whose lives were lost or destroyed. Given that Nicaragua is still divided between differing views and its education system is poor and can't accurately pass on the country's political history, Gadea's book assumes great relevance. The reader will know more about what happened during the war and why it was important.
The book will be of interest to the youth of Latin America, and also in the United States and around the world. The theme of political corruption and its horrific effect on people will open the eyes of the youth, who will learn to observe practices as well and not just listen to theories and promises.
"My important message is for people not to be fooled by politicians who make many promises. That socialism and communism may look ideal and pretty on paper but ultimately may result in distraught. Learn from history and repeated patterns. Theories may seem nice, but you must look at the practices of politics," says Gadea.
"I Was A Fighter Against Communism In Nicaragua In The 1980s (Spanish Edition)" is available from Amazon in Kindle, paperback, and hardcover editions.
Media Contact
Company Name: Global Summit House
Contact Person: Anna Reid
Email: Send Email
Country: United States
Website: https://www.amazon.com/Combatiente-Contra-Comunismo-Nicaragua-Spanish-ebook/dp/B0792K7SZG/ref=sr_1_1?dchild=1&keywords=Johnny+Gadea+Fui+Un+combatiente+contra+el+comunismo+en+Nicaragua+En+Los+Anos+80&qid=1590852093&s=books&sr=1-1