Artist Zaleb Brown drops melodious new single "Projection" featuring his rapper brother Jdagr8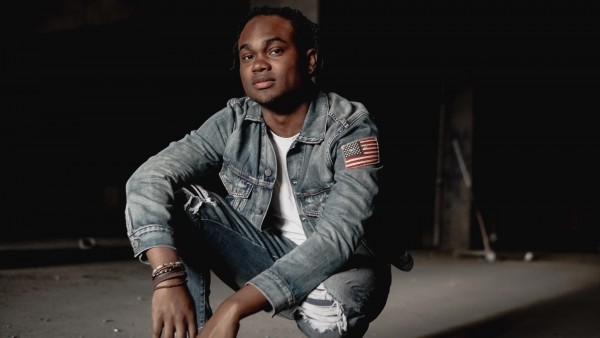 Born and raised in Houston, Zaleb Brown aka Khaleb is a talented and passionate musician known for creating a melodious concoction of Alt-pop, Post-rock, and R&B music. After enjoying the success of his previously released song "Unconditional", he has now released another single titled "Projection" featuring his rapper brother Jdagr8. The song features smooth flowing, and enticing vocals by the artists embedded in soulful lyrics and euphonious beats, complemented by a remarkable rap verse by Jdagr8.
Zaleb grew up in a music-loving family, as 7th of the nine children his parents had. Living in a big and close-knit family, he learned the meaning of compassion, and empathy at a very young age. Soon after High school, he discovered his passion and talent for music, so he started releasing cover songs. Not long after, he became the new rising star in Houston's Pop music scene and supported other artists in following their passion too.
"Family is everything, at the end of the day. No matter what the odds are stacked against them, you should cherish everyone moment and opportunity with your loved ones and the only way to move forward together is by showing love", states the artist.
Inspired by the likes of Adele, Ed Sheeran, and of course his family, friends, and rapper brother Jdadr8, Zaleb isn't afraid of the hard work and pushing boundaries to create fresh new sounds, often a mix of genres to stand out from the crowd. He has developed a unique flow and style over the years which is pleasant to listen to. His journey hasn't always been easy but he continued to follow his passion despite all the issues he was dealing with in the backend.
Zaleb further adds, "This journey has taught me so much about the music industry. The process of being patient has taught me research and do the background work that most people do not see. This has helped me so much through my journey." The lyrics of his songs are often inspired by his life experiences, socio-political scenario as well as his relationships, making it all the more real and relatable.
Through his music, Zaleb hopes to inspire others to achieve their dreams regardless of what the situation is. "Don't allow what people say to stop you from following your goals. Just follow your heart and passion, which will surely lead you to the right path", says the artist signing off.
Listen to Zaleb Brown's latest single on Spotify.
Twitter: https://twitter.com/zalebbrown
Media Contact
Contact Person: Zaleb Brown
Email: Send Email
Country: United States
Website: twitter.com/zalebbrown