Dang Thang Magazine to Focus on Self Empowerment and Healing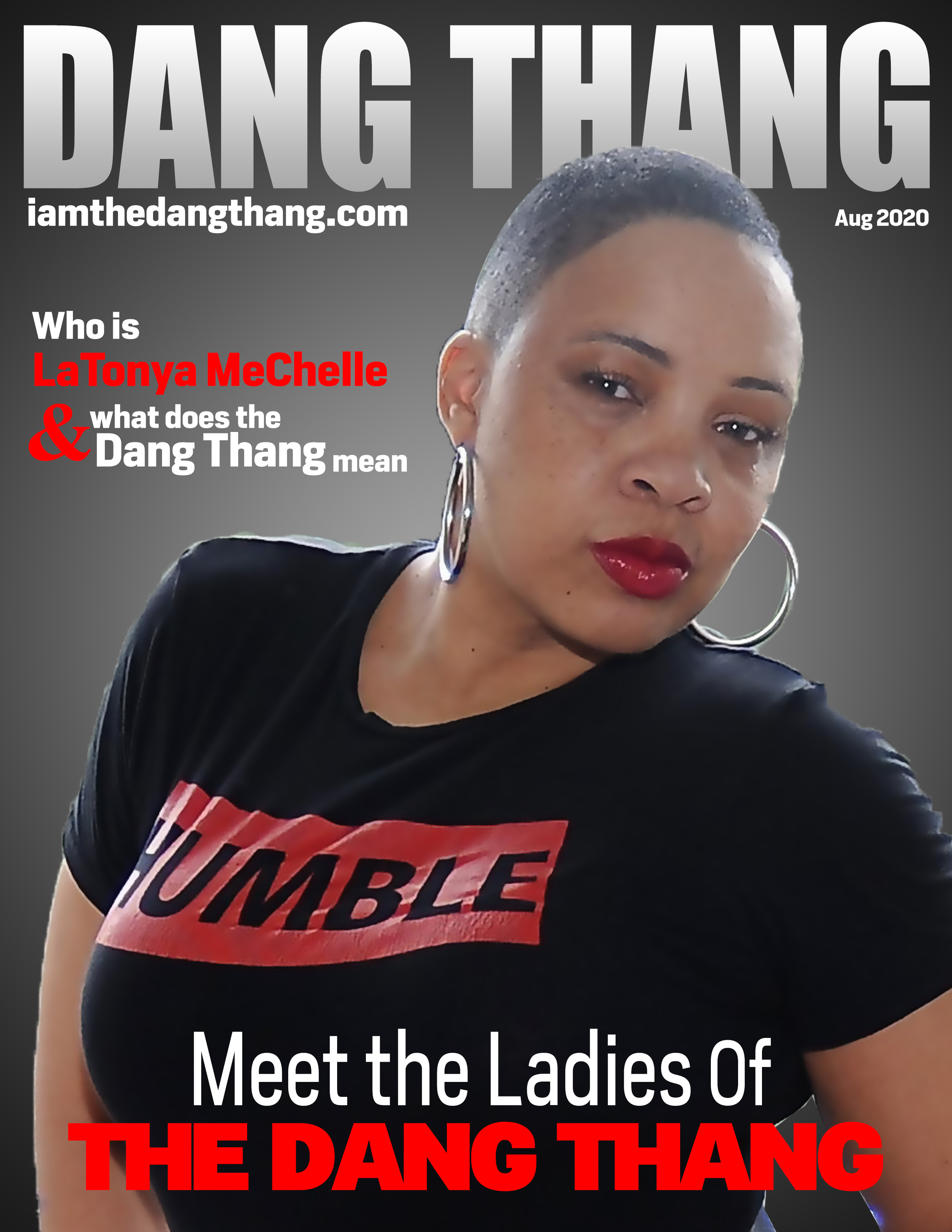 August 18, 2020 – Dang Thang Magazine, to be launched on August 14 by LaTonya, owner of TygerEyez 360 Media, is a lifestyle and inspirational magazine that aims to encourage people to celebrate their lives and their abilities that often go unnoticed. Highlighting the beauty of love and self-empowerment, the online and print magazine is to focus on exhorting people to do what they love the most and be who they are.
The Dang Thang Magazine will strive to make readers aware about the opportunities they have in life and to increase their efforts aimed at self empowerment. The magazine will highlight stories and situations in which people took charge of their lives and did what mattered to them the most.
Essentially, the magazine will encourage people to make positive CHOICES – Constantly Having Opportunities to Increase Change & Empower Self – in all aspects of their lives. Dang Thang is also a platform for LaTonya to express her skills and also introduce people who have changed their lives by believing in themselves. To make it even better, there will also be a Dang Thang Live show.
LaTonya is a multifaceted achiever whose experiences as a government official, host and entrepreneur provides a rich source of information to emulate life the Dang Thang way. LaTonya believes that all people are provided with choices that can change and empower them. She calls on her readers to be focussed and make choices consciously, rather than going with the ebb and flow of life. When people act in every aspect of their life wilfully, without judgement, they understand the power of choices. She also believes that all are treated in the way that they want to be treated, which means every person has the potential to change life for the better.
Dang Thang is an initiative to inspire and heal people from negative stereotypes. It encourages people to be free and empowered in life, and will soon be available online.
For more information, please visit: www.iamthedangthang.com
Media Contact
Company Name: Dang Thang Magazine
Contact Person: Andrea Bell
Email: Send Email
Phone: 404-578-8093
Country: United States
Website: http://www.iamthedangthang.com