YouTube Sensation, P2 Signs with Disrupt MGMT for Music
Youtube influencer, P2, has signed up with frontline talent management company, Disrupt MGMT, to promote his content and music project, with the launch of his first song, 'Speedway' scheduled for August 14, 2020
With over three million subscribers on his YouTube channel, tagged P2isthename, P2 has become a social media sensation by posting interesting content for the entertainment of his teeming followers. The Los Angeles, California-based influencer is known for making prank videos that are witty and funny, with themes such as, The Rich Family Gold Digger Experience, Would You Rather Date my Girlfriend or Sommer Ray, and My Duos Partner is a Fortnight Hacker.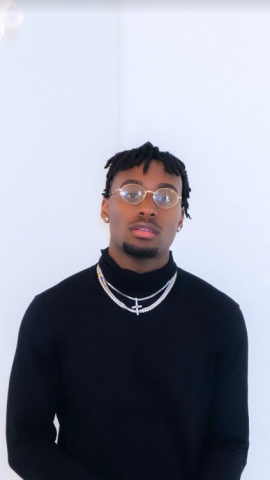 Besides his profile as an influencer and entertainer, P2 is also a rising business tycoon and investor, who became a self-made millionaire by investing in stocks during the COVID-19 lockdown.
His growing fan base is expected to grow even more rapidly with this latest move.
P2 and Disrupt MGMT will work together on P2's music career while also promoting channel growth. Disrupt MGMT will push P2 into the traditional media space allowing him to gain full visibility in this industry.
According to the CEO of Disrupt MGMT, Katarina Schwab, the deal will also push P2 and his content deeper into the mainstream entertainment industry, creating more opportunities.
"This is about P2 finally getting into the traditional space after three years of working hard on YouTube," Schwab said in a statement.
For more information about Disrupt MGMT please, visit the company's website.
About Disrupt MGMT
Disrupt MGMT is a thriving full-service talent management company for influencers and artists. It helps influencers work one on one with growth of their channels as well as transitioning from one platform to another.
Disrupt MGMT was founded by Katarina Schwab, an astute business owner and keen talent magnet. Before her current business, Katarina has played background roles as a talent manager in the mainstream entertainment industry. Best known for her ability to create opportunities and utilize talents, she has collaborated with diverse clients and brands to discover future business talents that will be relevant to their success in any industry.
In her career years, she has worked with multiple top-ranked influencers in the industry. In addition to been integral to the success of several top-notch brands, she has also helped some artists earn prestigious awards such as BET and VH-1 Hip-Hop Honors rewards.
Media Contact
Company Name: Disrupt MGMT
Contact Person: Katarina Schwab
Email: Send Email
Country: United States
Website: https://www.disruptmgmt.com/