"Mighty Oak" Star & Teen Music Sensation Tommy Ragen Releases New Single "Ice Cream"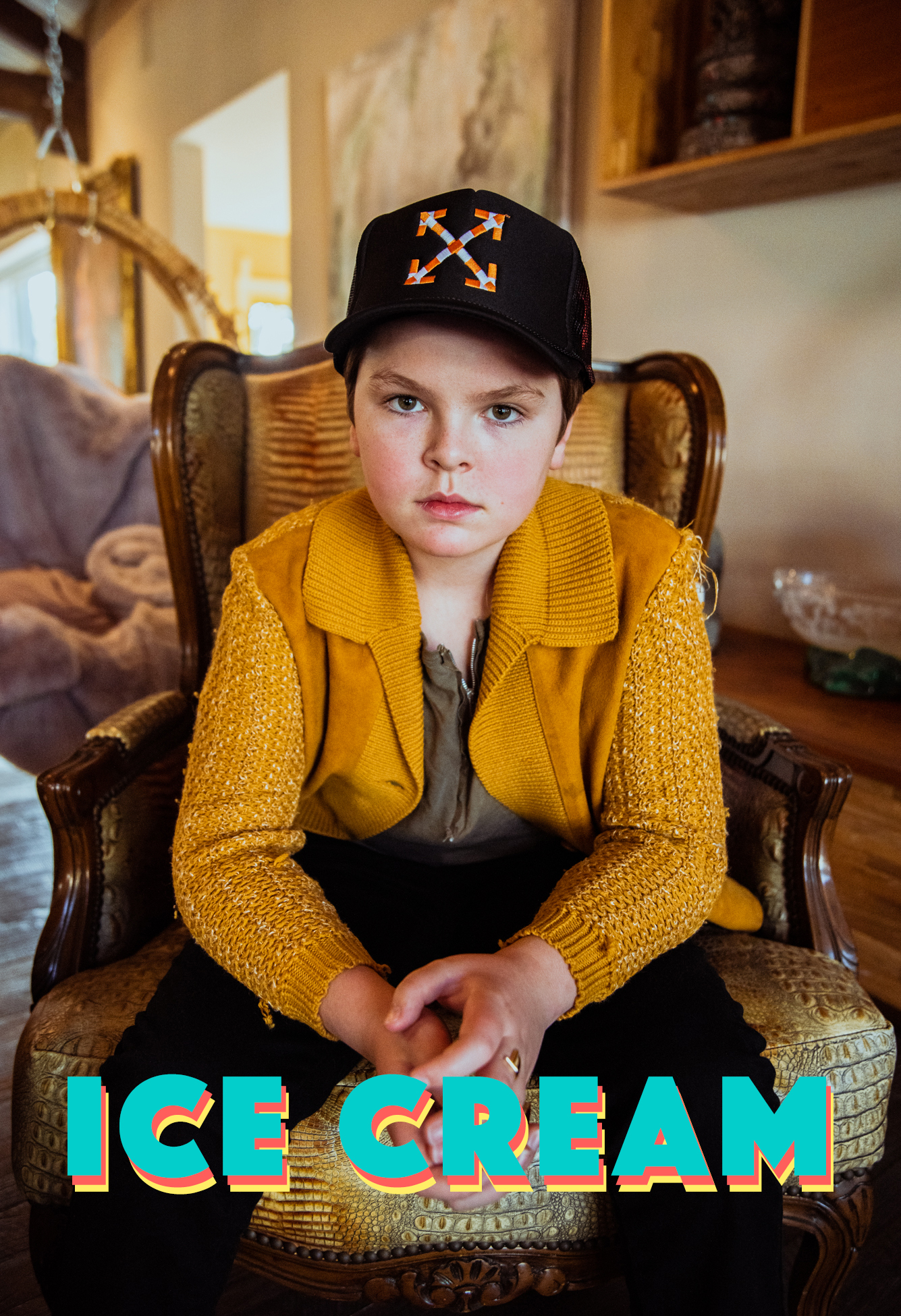 Tommy Ragen may only be 12 years old, but don't let that fool you. With three studio-albums and a major motion picture under his belt, Tommy is just getting started!
Tommy Ragen makes his film debut in the hit film "Mighty Oak" as the character "Oak Scoggins." Impressively enough, this all began with Tommy Ragen when he was just 8-years old with his notebook of lyrics, and his guitar that catapulted an extraordinary rock ballad entitled "Chasing" — ultimately inspiring the script for "Mighty Oak" as well as garnering the attention of several rock legends and and iconic artists. This incredible musician lights up the screen with his innocence and honesty.
At 9 years old, Ragen was in the Broadway first national tour for School of Rock. Now, at just 11years old, Tommy has released three studio albums and the "Mighty Oak" soundtrack features many of Ragen's original songs.
Following up with the 2020 film "Mighty Oak," released by Paramount ViacomCBS in July 2020, Ragen returned to the studio to create his latest single 'Ice Cream.'
Tommy's New Single 'Ice Cream' Ragen put down his guitar and shifted gears to write, sing, rap, dance, and produce his latest single 'Ice Cream.' This track is the ideal fun-loving summer song about the innocence of flirting, romance and feelings.
"I wanted to express myself in a different way than I have on my previous albums," said Ragen. "A lot has changed for me over the years, and so has my appreciation of all types of music. It was also super fun being able to make the video with Celai West."
Influencer Flame On-Set Tommy's on-set crush is none other than actress, model, entrepreneur, and environmental activist Celai West who is claimed to be youngest show producer (Runway Coordinator), featured at both Los Angeles and New York Fashion Week, founded a t-shirt company called "The Chatty Chick," and a texture activist who aims to help change the negative views of Afro hair—boasting nearly 200k followers throughout social media.
'Ice Cream' is available on all music platforms now!
'IceCream' Official Video: https://www.youtube.com/watch?v=RMCihKFWWZ4
Mighty Oak Paramount Official Trailer: https://m.youtube.com/watch?v=ba40pACGBZ0
Mighty Oak Instagram: https://www.instagram.com/p/CAisIDODtla/
Follow Tommy Ragen on Instagram: https://www.instagram.com/tommyragen/
Media Contact
Company Name: ICT
Contact Person: Holly Davidson
Email: Send Email
Phone: 760 809 9390
City: Los Angeles
Country: United States
Website: www.iconnectyou.today