Brief Introduction About CNC Machining Service
Introducing some of the characteristics of our CNC machining in many ways, and provide regular professional training to employees.
The Features of Anebon Electrical Discharge Machining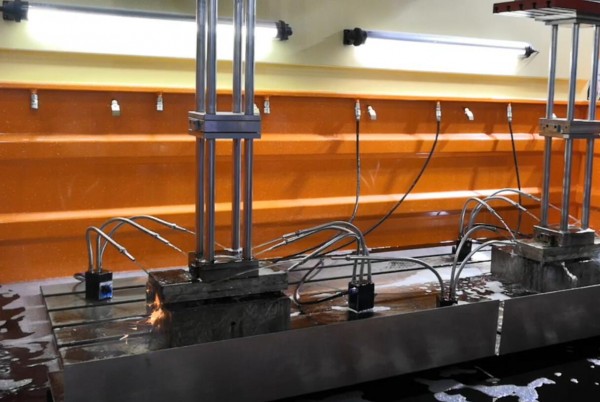 According to various drawing requirements. Anebon has many customers' products that require EDM.
Features of Anebon Electrical Discharge Machining:
1) Any conductive material can be processed. The material removal in EDM is realized by the electric heating effect during discharge, and the machinability of the material mainly depends on the electrical conductivity and thermal characteristics of the material.
2) Suitable for processing low-rigidity workpieces and micro processing. Because the shape of the tool electrode can be copied to the workpiece, it is particularly suitable for processing workpieces with complex surfaces.
3) The surface of EDM is composed of numerous small pits and hard convex edges. Its hardness is higher than that of machined surface, and it is helpful to protect lubricating oil. Under the same surface roughness, its surface lubricity and wear resistance are also better than mechanical The machined surface is good, especially suitable for mold manufacturing.
4) However, the speed of EDM is generally slow.
Application:
(1) EDM perforation
(2) EDM cavity machining
(3) EDM cutting
Testing Components By CMM
The measurement principle of CMM is to accurately measure the three-dimensional coordinate values of the surface of the part, and to fit measurement elements such as lines, surfaces, cylinders, balls through a certain algorithm, and obtain the shape, position and other geometric data through mathematical calculations. Obviously, accurately measuring the coordinates of the surface points of the parts is the basis for evaluating geometric errors such as shape and position.
The operation and use of the CMM machine requires a professional knowledge base, and it is difficult for non-professionals to perform post-programming and other operations. More importantly, there is no uniform standard for measurement methods, such as the number of points, the selection of positions, etc. But our testing department has corresponding professional experience and can test most products.
The company regularly arranges staff from the sales department to go to the workshop to learn relevant professional knowledge. Last weekend, we went to the inspection workshop to learn inspection procedures and a series of basic equipment functions. The master of the testing department was very patient to explain to us. From the initial test preparation to the solution after the problem is discovered.
Quality and service are the foundation of our long-term cooperation with customers. So we are never sloppy.
Media Contact
Company Name: Anebon Metal Products Co., LTD.
Contact Person: Media Relations
Email: Send Email
Phone: +86-13509836707
Country: China
Website: https://www.anebonmetal.com/