Former Child Slave of Florida School for Boys Relives Days of Horror, Tells it All in New Book, "I Survived Dozier"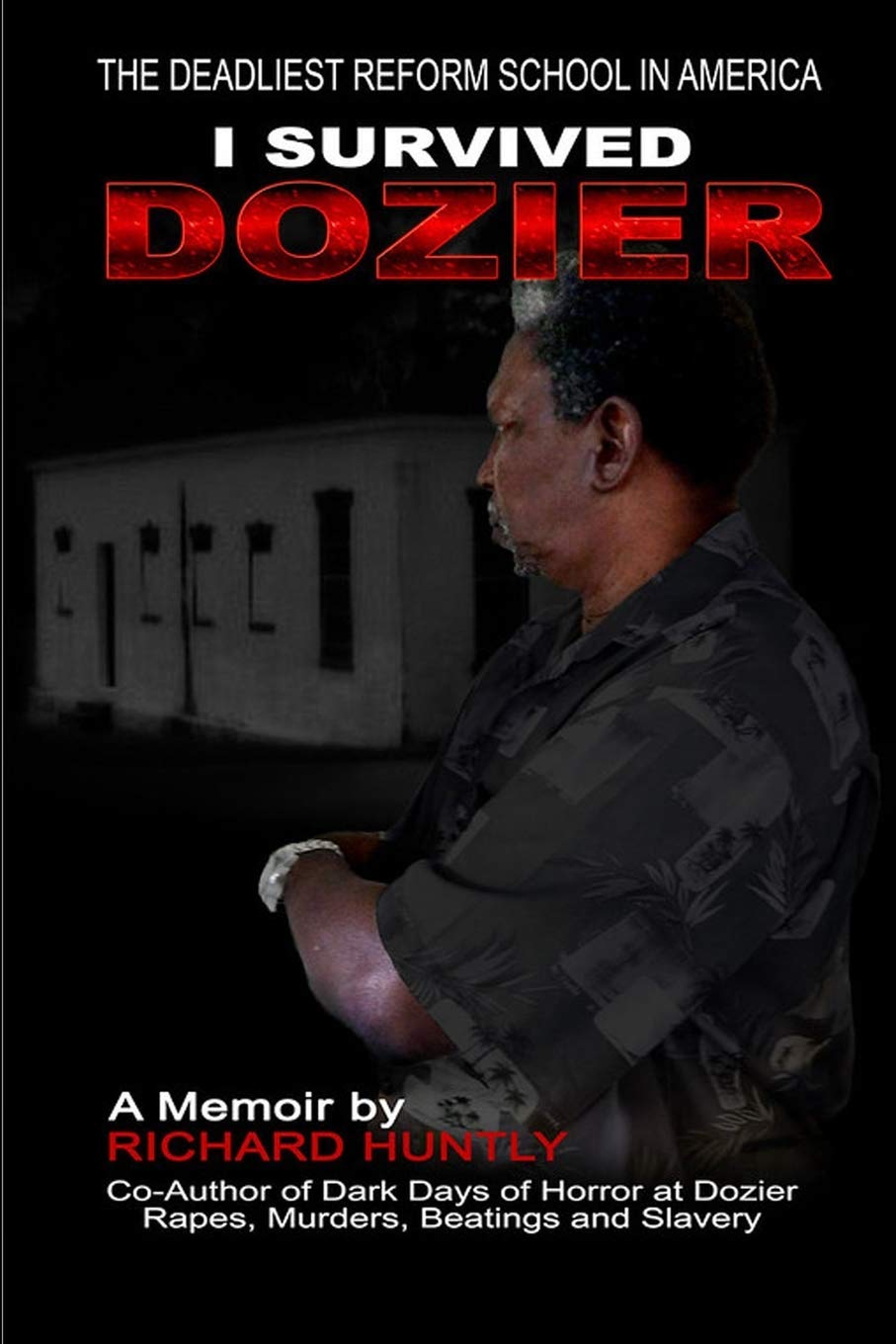 August 27, 2020 – Everyone knows that America ended slavery in 1865. Few know or realize that it really did not happen for Richard Huntly and many other Black children, who lived and worked as slaves at the Florida School for Boys (aka, Artuur G. Dozier School for Boys). These events happened not in the 19th century, but in the 1950s, and are detailed in Huntly's recently published new book, "I Survived Dozier, the Deadliest Reform School in America".
This book is a must read! The chilling, true story of a man who lived as a former child slave at a school, witnessed severe physical and mental abuse, and lived to tell it all. This is a horror story that will shock and surprise every reader's conscience with its accurate details and graphic accounts. In 2014, the unmarked graves of many of the boys killed at the school were discovered by the Archaeology department of The University of South Florida.
"I Survived Dozier" details a true account of Huntly's youth, when he was moved to the infamous Florida School for Boys, founded to make good citizens, but in fact a slave camp. Here young boys, aged between ten to twenty-one, were forced to work on the school farms and cane fields as laborers, deprived of their human rights, tortured and even killed. Their parents had no clues about these events, and talking to outsiders could, and did, invite death.
The year was 1957 when Mr. Richard Huntly, then eleven years old, and his brother, Arthur, a year older to him, spent over two years of their lives as child slaves. The Black boys occupied the North side of the school, which was the farm (it was segregated during the Jim Crow era.). Mr. Huntly and his brother were sent to the Dozier school simply because a juvenile judge described him as incorrigible, meaning incapable of correction. In other words, he would be a bad influence on the other boys and would not make a quality slave, one that can easily be molded.
In this historically important book, Mr. Huntly describes the conditions that prevailed in the deadliest reform school in America. These included near death beatings with blood splattered on the walls in the White House. Mr. Huntly also honors and speaks on behalf of those who were buried in unmarked graves, without records, on the plantation grounds and others who have since passed away. This all took place under Florida's best kept secret, where millionaires were made from the sweat and free labor of Black boys that were owned by the State of Florida.
"I applaud Mr. Huntly for sharing his story. This book should not only bring awareness to what happened, but should also remind us that what happened then, in a sense, is still happening now, to the Black man, not the Black child," said a recent customer review.
Today, Mr. Richard Huntly lives a quiet life in Central Florida. He is a retired Real Estate Investor, and often speaks and writes about his life experiences. He is also the President of Black Boys at Dozier Reform School. In 2012, Mr. Huntly also co-authored another account titled "Dark Days of Horror At Dozier. Rape Murder, Beatings and Slavery". This book is out of print and no longer for sale.
"I survived Dozier, the deadliest Reform School in America" was released on July 10, 2020, and is available for sale on Amazon in paperback and Kindle editions.
Mr. Huntly is available for speaking engagements. For arrangements, please email at: [email protected], leave a message and someone will get back in touch with you.
For more information or to contact Mr. Huntly, visit "Richard Huntly Memoirs" at: www.richardhuntly.com
Media Contact
Company Name: I Survived Dozier
Contact Person: Richard Huntly
Email: Send Email
Country: United States
Website: http://www.richardhuntly.com