2020 challenges leading Americans to finally make the move to their dream Florida property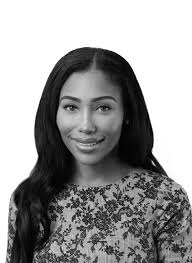 Fort Lauderdale, FL – September 1, 2020 – Months of isolation, new rules and a new normal have slowly crept into daily life. There is no denying that 2020 has been a challenging year. Through those challenges many have found themselves dreaming about their next vacation and many have found those daydreams have made them focus on what is important to them. The result, Americans are no longer putting off the move they've been contemplating for years. They are finally investing in a dream home in an equally dreamy location.
For Kadianne Thomas, a top south Florida realtor with Sotheby's International Realty, and a native Floridian with an expert knowledge of south Florida's real estate market, this year has been her busiest yet with the increase in demand. Since 2015, Thomas has worked with hundreds of individuals and families who have decided to embrace the Florida lifestyle and purchase their own piece of paradise and 2020 has been no different.
"People have always been drawn to Florida and its miles of golden sand beaches, ocean views and an average of 246 days of sunshine," explains Thomas. "What changed in 2020 was that people were stuck at home and it made families realize that they want a different lifestyle. They want a lifestyle where they can hear ocean waves every day, where they can see the palm trees from their bedroom window. It made people realize that things can change in an instant and that now is the time to act on their dreams and make them a reality."
For those keen to experience all that Fort Lauderdale, Miami Beach and Palm Beach have to offer, and determine which area suits them best, Thomas also offers numerous luxury condominiums for sale or rent.
"While the start of the year saw a slowdown in real estate transactions, the market has more than made up for that initial slack in the market," explains Thomas. "There is so much pent up demand that buyers are finding reduced inventory and stiff competition for the more desirable listings. For those looking to embrace the Florida sunshine and coastal lifestyle, my recommendation would be to start looking at listings as soon as possible. If you haven't already, contact a realtor who knows the area and who knows what is already on the market and what might be coming up for sale. Having expert advice and someone who has great contacts is the best way to get a jump on the competition and ensure that buyers have the widest variety of listings to choose from. Florida is and always will be a top destination and the time to secure a spot on the coast is now!"
For more information, please visit Southeby's Realty. To follow Kadianne Thomas on social media and keep up with her expert tips on Florida real estate, visit www.instagram.com/kadianne_thomas.
One of Thomas's feature luxury condominium listings was recently showcased in The New York Times, and can be seen here.
For more information, or to arrange an interview, please contact below.

Media Contact
Contact Person: Kadianne Thomas
Email: Send Email
Phone: (954) 609-9822
Country: United States
Website: www.kadianne.com