Impacting Businesses through Credit Risk Management – Code of Best Practice.
Danny Kaltenborn was born on December 1, 1975, to the family of the academic couple PD Dr. Ing. Georg Kaltenborn and Dr. med. Elisabeth Kaltenborn, in Halle an der Saale.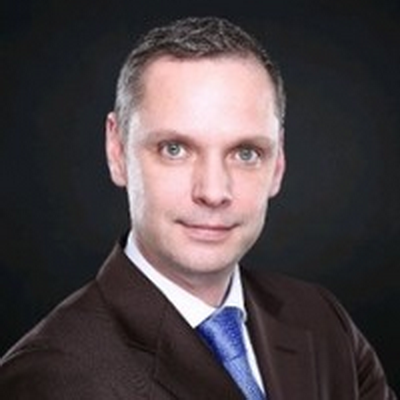 After obtaining the general university entrance qualification at the Heidegymnasium Pretzsch, he began studying business administration at the Martin Luther University in Halle-Wittenberg and graduated with a major in internal accounting / controlling, finance/banking management, and money & currency.
During his studies, he completed a year abroad at the University of Wolverhampton. He was active as the Chair for Internal Accounting / Controlling at his home university.
On completing his studies, he gained a foothold in the chemical industry and lives in Switzerland. He is set out to accelerate business processes for SMEs and individuals in the area of ​​finance.
He has dedicated his work to make sure that businesses have a good financial system and help make sure they have a proper credit rating system. His educational background and passion led him to write a book on Credit Risk Management – Recommended Practice (Code of Best Practice) Published in March 2015, and English translation in 2017, the book went on to be recognized as the number one book and resource in credit rating across Switzerland. Back in 2015, the book 'Credit Risk Management – Code of Best Practice' was published originally in German. Because of the positive feedback, it was launched in English two years later. Importantly, the book describes how to set up a state of the art credit management in a company.
It includes a standard credit policy and procedures, standard agreements, key performance indicators, credit risk scoring models, reporting instruments, sources of information, and definitions. The book and content have since become the standard teaching reference of the Association of Credit Management Switzerland. In the meantime, the book is recognized as one of the "must-read" publications in this global field. He has since been recognized as a major voice in the finance and credit score business and invited to a number of seminars and workshops across Europe.
With his book over the shelve of every financial businesses and finance interested persons around the country, he saw the need to create a fast, easy, and cheaper means for companies to become more creditworthy and create a better financially stable system, by founding a start-up called Emerald Rating, Emerald Rating combines Swiss financial excellence, a state-of-the-art credit rating methodology and decades of B2B experience, Elements of his books sections, and further research are the foundation of the Emerald Rating methodology.
His start-up has since been focused on helping companies, and businesses set up more viable and sustainable financial systems and credit scores.
Media Contact
Company Name: Emerald Rating
Contact Person: Danny Kaltenborn
Email: Send Email
Country: Switzerland
Website: https://emeraldrating.com