Dr. Tori Brown Launches 'Acid Reflux The Work' A Course to Help Parents Set Up Family Businesses
Dr. Tori Brown, the much sought after business strategist and entrepreneur, is pleased to introduce a course that will prove to be of immense help to everyone in these troubled times. A hands-on virtual course called "Acid Reflux The Work" will help participants figure out how to start and grow their own successful business during Covid-19.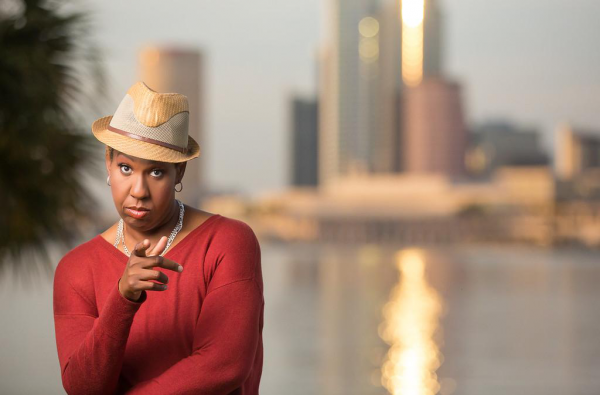 The 3-hour business development course is based on Dr. Tori's recently published book, "Acid Reflux: How To Stomach This Economy" (June 2020). Now Dr. Tori has taken the next step forward to help anyone who is facing a tough time due to the harsh economic conditions prevailing around the world. The tagline for the course reveals its aims and objectives: "Are you ready to put in the work?"
"Parents have and should always be their children's first role model and leader in education and life," says Dr. Tori Brown.
Acid Reflux the Work will reveal hands-on strategies to enter various industries and set up a family business in the US and start making money. Every course will include topics such as how to improve the credit score, business set up structures, how to create business credit, building documentation and contract documents, daily business operations, business risks and liabilities, corporate assets and making business revenue.
The impetus for the course comes from several conversations Dr. Tori had with her clients who had read the book and needed personal guidance for entrepreneurship. The course will help them start a business and increase family income while they educate their children from home. It will also help parents reveal the sacrifices they are making by working from home, and act as future role models for the children who may aspire to be a business owner one day.
"What better way to enhance your children's exposure to business and enhance family values than by starting a business during the national pandemic in order to be in a better financial position for your family? You have to do the work. The work is what creates the revenues," says Dr. Tori.
Acid Reflux The Work will act as a resource for all those financially impacted by the pandemic. The course is targeted at industries and professions such as real estate, authors and filmmakers, musicians and other artists, online retail entrepreneurs, beauty and services, and transportation. The course will reveal ways to convert information and knowledge into hard currency and survive the pandemic.
Dr. Tori Brown is a seasoned business strategist and entrepreneur, and has helped start many startups and new businesses in competitive industries. Among the highlights is organizing a funding team that leveraged $1.2M in capital for a start-up company.
The seats for each online course are limited, and all new and existing business owners are welcome to join Acid Reflux The Work. The course includes course pack, book, and private group access.
About DocTori 2.0
Dr. Tori Brown is a multifaceted author, entrepreneur, business developer, and professional strategist. She has spent over 20 years working with emerging and legacy brands in sports, media and entertainment to create business models and strategies that would provide untethered access to non-traditional and traditional sources of funding. Her clients have ranged from professional athletes, entertainers, and record labels, their families, and at-risk communities – all looking to create businesses that need access to start-up capital.
For more information, please visit: www.drtoribrown.com
Media Contact
Company Name: MDot Marketing Group LLC
Contact Person: Marcus Glenn
Email: Send Email
Phone: 706.533.1320
Country: United States
Website: www.drtoribrown.com