Delight & Global Company acquired the world's first UL ECV PFCs Free certification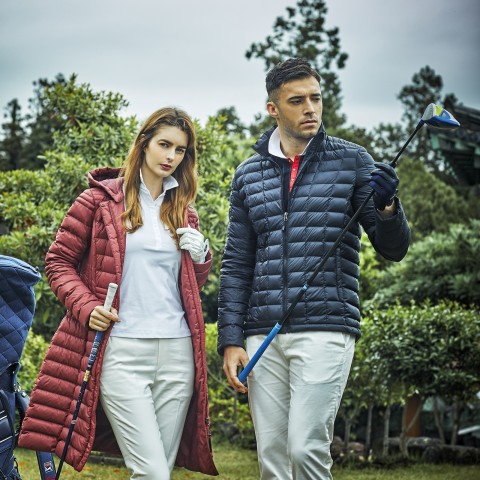 The ultra-durable water-repellent (DWR) coating material used in Delight & Global's new brand, Miracle Real Down (MRD), acquired the world's first global environmental UL ECV PFCs Free certification.
Delight & Global is a fashion venture company in the environment field that specializes in developing MRD (Miracle Real Down), an innovative functional down product that is harmless to the environment and the human body, to protect the healthy life and environment of loved ones, neighbors and the next generation and the CEO, Myoung-hun Nam, has been recognized for his expertise in the industry as he grew newly launched brands in the SPA and outdoor fields into 100 billion won volume brands while working as an MD specializing in product planning at LG Fashion, a fashion conglomerate.

Video Link: https://www.youtube.com/embed/cR-KpaEvSsY
By winning the world's first "13 PFCs Free Certification" in the standard of "Environmental Claims Validation (ECV) 2884", one of the environmental certification services of UL (1894~), the world's largest safety certification company, Delight & Global can provide more comprehensive and objective trust to its buyers and consumers around the world regarding the stability and eco-friendliness of MRD products that have been certified with 13 types of PFCs Free, which is differentiated from the existing 2 types of PFCs (PFOA, PFOS) Free certified products. As the global interest in environmental and sustainability issues increases, the demands to take social responsibilities for such issues follows. According to the results of2017 US consumer survey conducted by Statista, a global market research organization, 66% of consumers responded that they would purchase products with a higher environmental friendliness if their efforts or claims about the environment and the environment were trusted.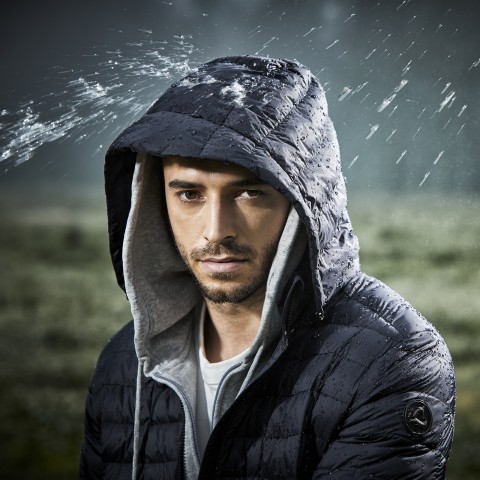 'Miracle Real Down' by Delight & Global is safe and harmless to humans and nature as it removed the source of harmful substances. This product is harmless to nature and the human body thanks to non-toxic, non-fluorine-based (100% C0) eco-friendly water-repellent treatment applied to both fabric and down, and it is safe from 13 kinds of PFCs including PFOA (perfluorinated octanoic acid) and PFOS (perfluorinated octanoic acid), which are representative substances of allergy and PFCs (perfluorinated compounds). In addition, while the life cycle of general down products is less than 3 to 5 years because if they are repeatedly washed, the resilience and heat retention of the down filling material greatly decreases, Miracle Real Down increased the lifespan of the down up to 10 years and made it endure 10 times of repeated washing during the period.
In addition, the ultra-thin, porous down-exudation prevention coating (Microporous Down-proof) breathes without the use of a separate moisture permeable film discharges sweat and heat generated in the body in real time, so that it can always keep the pleasant and fresh state regardless of weather or environment changes and, as it can maintain the optimal down state, and it has the advantage of being able to be worn like new clothes every year as it maintains quick-drying, antibacterial, anti-odor, and anti-allergic functions.
Delight & Global aims to become a 'sustainable, eco-friendly, high-performance down brand', and through continuous consideration and development of products, it laid the foundation stone to be the "leader of the global eco-friendly down market" among eco-friendly consumers by selling its products globally through global online platforms such as Amazon, Shopee, Qoo10, Taobao, and also on its own shopping malls after showing its commercial value and marketability by providing large quantities of OEM products and selling all the produced products to fashion conglomerates' brands.
Delight & Global intends to further expand its business area to B2B OEM (bedding, sleeping bag) and B2G procurement business (uniform, etc.) based on its innovative and exclusively patented technology internationally.
Media Contact
Company Name: Delights & Global Co., Ltd
Contact Person: Nam Sohra
Email: Send Email
Phone: +82 32 563 0643
Country: Korea
Website: https://www.gobizkorea.com/user/goods/frontGoodsDetail.do?goods_no=GS2020060592048&ctgryCode=S0200100150000&upperCode=M0200100000000&goodsNms=MRD%20Man%20Mon-Blanc%20Black