Tapping Into Profits: FORBUA's Lifesaving Mission With Charity: Water
Ireland – FORBUA, a small family-run e-commerce company with a focus on family and lifestyle products, plans to make waves by partnering with Charity: Water to install running water in some of the driest areas on the planet!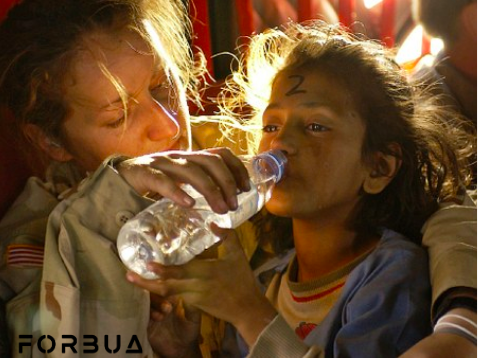 Every day, roughly 1,400 children under the age of 5 die from diseases caused by unsafe water and poor sanitation. Charity: Water has been working unwaveringly and utilizing 100% of the money donated solely to reduce this terrifying number; by drilling wells, installing bio-sand filters and spring protectors in communities around the world. Now Forbua has joined their gracious mission.
"We're a small family run business, providing family-related products and now we want to support less fortunate families; who are dying from lack of water", we pledge to donate at least 5% of company profits to this goal", William Fitzpatrick, Forbua CEO. Forbua's initial aim is to provide clean drinking water for life to 10 people a month and increase this number as the company grows.
Forbua currently sells all products on their Amazon store, their superior quality and motherly like customer care is clear from their growing number of raving fans. However, knowing that a minimum of 5% of profits from every purchase goes to saving lives really makes them stand out from the crowd.
When the water installation work is complete Forbua will post photos and GPS coordinates of the exact community helped. The average cost of running water installation per individual is $30. The mission is to then keep that water flowing for life, so this initiative will save lives for years to come.
Click Here to check out FORBUA's products; 5% of the Profits of every purchase go towards their noble cause; supporting families in need: http://pixelfy.me/BIzvnH
Media Contact
Company Name: FORBUA
Contact Person: Neil Russell
Email: [email protected]
Country: Ireland
Website: http://www.forbua.com