Celldraw, a high-function derma cosmetics brand
Video Link: https://www.youtube.com/embed/U4naICjamSA
Due to the coronavirus pandemic, non-face-to-face communication has become commonplace, and the skincare market is no exception. In spite of this situation, women all over the world are still very interested in beauty.
Recently, Celldraw, Co., Ltd. introduced a program where users can simply take advanced esthetic care at home at one-fifth of the price of an esthetic salon. Celldraw is a compound word of cell and draw and is a high-function cosmetics brand that means healthy cells make healthy skin.
The brand researches and develops cosmetics with high purity raw materials and accurate content, with the mind, "We manufacture products for our family to use." In addition, through many years of clinical demonstration in hospitals and esthetic salons, the company has been researching and developing high-functional products while exporting products only domestically but also abroad in seven countries.
The company collects papers and data on cosmetics based on pharmacological theories on cosmetics to maintain the highest quality products. The company is a derma cosmetics brand that makes the best effort to develop high-function cosmetics suitable for customers' needs by researching and developing new materials, new medicines and DDSs.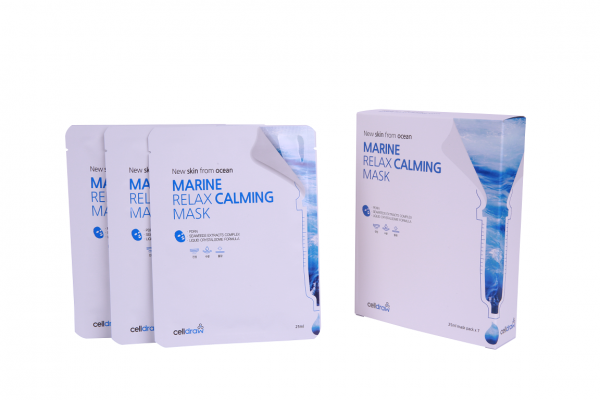 The home esthetic program introduced by the company is a product professionally used by esthetic salons and skin clinics, and the sequence of the program is as follows:
Step 1 (cleansing): The mild purifying cleanser is mainly composed of bentonite and hyaluronic acid, which removes waste from the skin. This is a slightly acidic cleansing step that keeps your skin moisturized after cleansing and can be used effectively for troubled skin.
Step 2 (nourishing): The easy tok-stick and the revitalizing S-CGF solution help to create collagen and improve skin elasticity by penetrating growth factors and active ingredients such as peptide into the skin through V-shaped special microneedles.
Step 3 (skin regeneration): The intensive repair PP cream quickly recovers damaged skin through microneedles and protects skin from the outside.
Customers can effectively use the product after various cosmetic procedures such as laser and peeling, and they can use it for burns.
Step 4 (mask care): The mask care nourishes the skin through active ingredients such as algae compounds and Idebenone and soothes sensitive skin to keep your skin healthier.
The above simple home esthetic care program in four steps shows similar effects to expensive professional care. Therefore, it is expected that it is a good choice for those who want to be beautiful at a lower price.
Celldraw has acquired ISO22716 and has excellent cosmetics manufacturing facilities. The company also strives to conduct R&D with various universities in Korea and is also speeding up the development of new materials such as natural materials and bio-materials. The company is a small but strong technology company and hopes to become a global cosmetics company in the following future.
Media Contact
Company Name: Celldraw Co., Ltd.
Contact Person: Do Hyoung Rog
Email: Send Email
Phone: +82 10 4505 8625
Country: Korea
Website: https://www.gobizkorea.com/user/goods/frontGoodsDetail.do?goods_no=GS2020061092287&ctgryCode=S0800200190000&upperCode=M0800200000000&goodsNms=Revitalizing-S-CGF-Solution