ecoAnd strives to launch eco-friendly lifestyle products in the U.S online market beyond domestic markets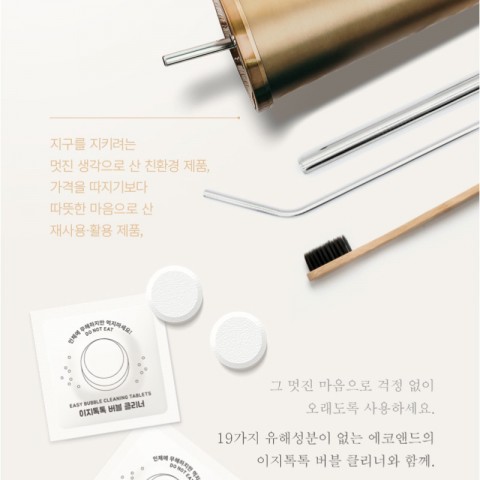 ecoAND (CEO Hong Won-young) has announced a plan to enter the U.S. online market beyond its domestic online and offline market. The company ranks No. 1 in sales of bubble cleaners within Coupang, Korea's largest online platform. Based on the results, the company plans to launch its eco-friendly product groups, which are its core businesses, in the U.S. online market.
It is expected that the company will launch products in the U.S online market in September as the progress of trademark rights according to the product line as well as promotional videos and the English translation of the website are in the final stages.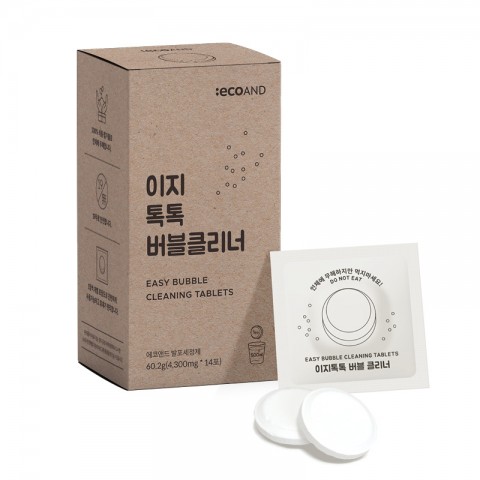 Easy Talk Tok bubble Cleaner is made with 100% food additives and is a flagship product, which can sterilize and clean bacteria by 99.9%, such as coliform bacillus and staphylococcus aureus. The cleanser is also a safe first-class cleanser that can even clean fruits, vegetables and baby products, and it is expected to continue the popularity of made-in-Korea products that are currently attracting attention in the U.S. market.
Hong Won-young, CEO of ecoAND said, "In terms of eco-friendly products and lifestyles, there were many cases where trends flowed mainly from overseas to Korea," and "However, through our entry into the U.S. online market, I would like to introduce eco-friendly Korean products to the U.S. market to promote the excellence of Korean products and redefine the direction of the trend."
Meanwhile, ecoAND is a brand that strives to become a companion for customers who seek eco-friendly lifestyle and focuses on providing products related to eco-friendly lifestyle transparently and professionally to consumers.
The company also plans to continue to launch eco-friendly lifestyle products such as bamboo toothbrushes, stainless straw, bubble cleaner, etc.
Video Link: https://www.youtube.com/embed/Voj9uHyXipk
Media Contact
Company Name: DNG TRADING
Contact Person: Hong Wonyoung
Email: Send Email
Phone: +82 10 3281 1165
Country: Korea
Website: https://www.gobizkorea.com/user/goods/frontGoodsDetail.do?goods_no=GS2020013186469&ctgryCode=S0900200100000&upperCode=M0900200000000&goodsNms=[ecoAND]-Easy-Biodegradable-All-Natural-Effervescent-Cleaning-Tablets