Danielle Meggoe's "Female Minority Report" Reveals Minority Women's Struggles in Corporate America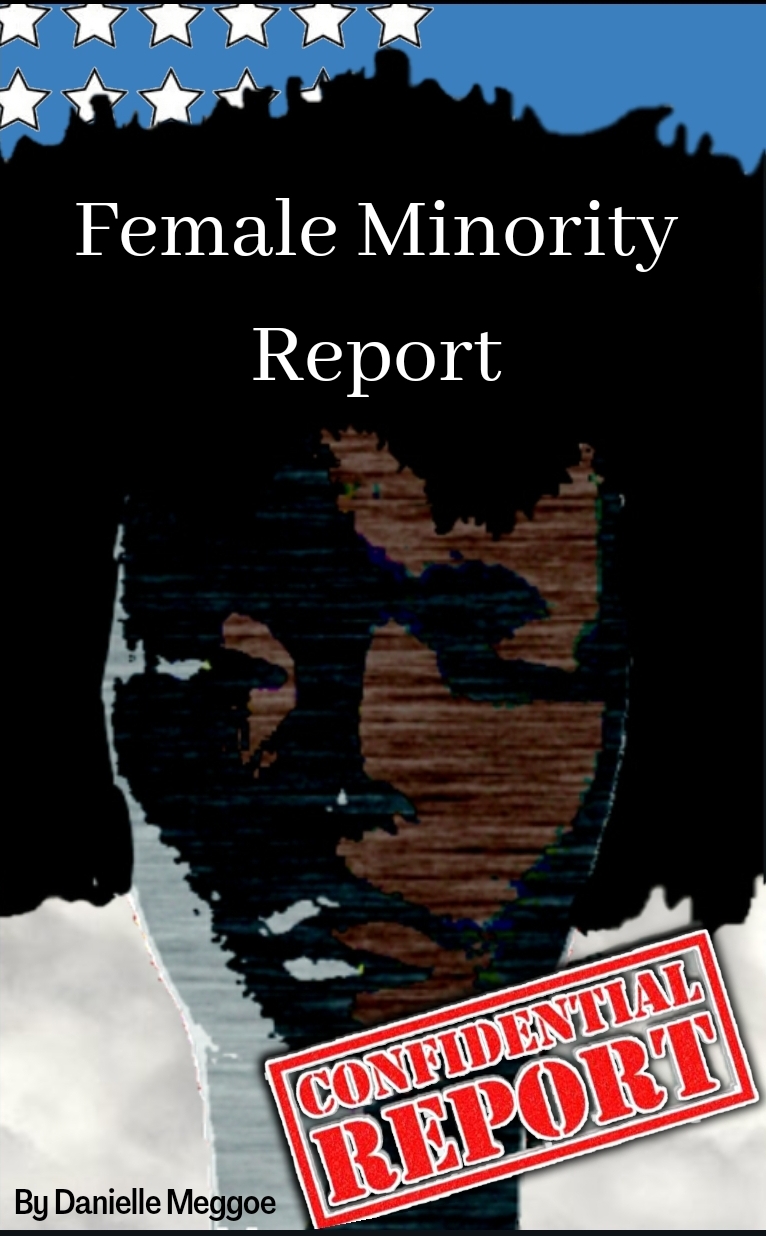 September 5, 2020 – Danielle Meggoe's new book, "Female Minority Report" might be the voice of many African-American women in Corporate America, as the author recounts her experiences with racial tension as a woman of color in the workplace.
By speaking up about her experiences via this journal, Danielle is looking to draw the attention of employers and employees within Corporate America to the challenges and obstacles faced by women of color.
The world today is witnessing a new awakening on many fronts. Minorities are no longer taking prejudice and unfairness on the chin. While technology continues to march ahead, there are still the old social stigmas to contend with. In her book, Danielle asks the tough question, "Can we come together and create a world free from racism, gender discrimination, and judgments over the next fifty (50) years?" Laying a 50-year mark on making humanitarian achievements makes the situation sadder.
With so much healing to be done, and progressive steps yet to be taken, Danielle enjoins employers, employees and just about anyone keen to take a step in the right direction to read the "Female Minority Report". The book narrates the journey and hardship of African American women and women of color in the US, going deep into how racial tension and prejudices restrict their growth both personally and professionally. The book describes several true experiences including a lack of cultural diversity, empowerment and consequently, support. In addition, it shares examples of relating and respecting staff and colleagues without consulting the stereotypes.
"So excited to read this book. Coming from someone who spent years in Corporate America prior to becoming an educator. I know I and many of you can relate. Men, get yourself a copy too, to understand what we as women (Black, highly educated) go through in the workplace," says a recent reader.
"Female Minority Report" is an in-depth work, revealing not just disparities, but also showing ways to 'unlock doors of new opportunities', the importance of diversity training, as well as communicating effectively. The book will also challenge readers to re-evaluate themselves, enrich their understanding of cultural diversity, and move in a new direction where they can appreciate the beauty in variety, accept embarrassing truths about race relations, and become the change.
Danielle Meggoe is a wife, mother, and holds three University degrees. She is the CEO of Sistas Talk, LLC, an organization created to eliminate the stigma against counseling within the African American community. She founded Creating Our Community Enrichment Program in 2014, a nonprofit organization dedicated to bridging the gap in education by offering tutoring for underprivileged students and assisting families in need.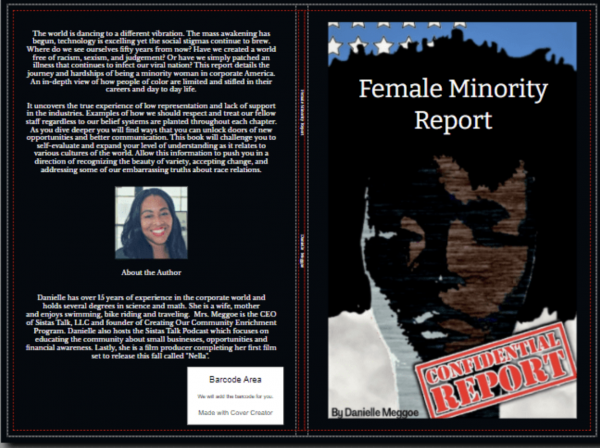 Pre-Orders for "Female Minority Report" are available now on Kindle: https://www.amazon.com/dp/B08F56PHTY/ref=cm_sw_r_cp_awdb_t1_58FlFbJMPQPE9
For more information, visit: www.femaleminorityreport.com
Media Contact
Company Name: Female Minority Report
Contact Person: Danielle Meggoe
Email: Send Email
Country: United States
Website: https://www.femaleminorityreport.com/