Meet the Man Behind DLAG TV, The Hottest Channel on Social Media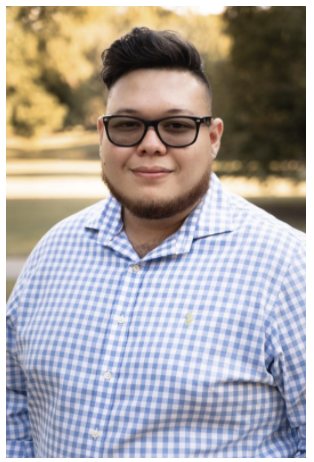 DLAG TV is emerging as one of the hottest and trending entertainment channels across social media. Conceived by David Arce AKA DlagTV an aspiring cinematographer and filmmaker of Mexican origins from Atlanta, Georgia, DLAG TV is a mixed fare of funnies, comedies, pranks, social experiments, and viral epic videos. Every channel is completely user-friendly with tons of giveaways and motivational content created originally by the man himself David Arce or Dolly Dave as he is known on Instagram.
DLAG TV was conceived by video content creator David Arce in 2015 and since then it has been a fun ride on YouTube, Facebook, Twitter, and Instagram. Managing DLAG TV's Instagram account under the handle Dolly Dave, DlagTV has chalked up over 115K followers and counting.
Call him Dolly Dave, David Arce, or DLagTV either way, he will have you in splits with some of the outrageous clips on his SM channels. The social experiments are unique and the pranks are crazy and loony but they all reflect the fact that Dolly Dave is a superb entertainer who shares with us his coming of age as a social media entertainer. Here are the excerpts of the interview with the one and only David Arce.
How did you set upon your current career?
I dropped out of school due to financial difficulties, that prevented me from continuing my education. Parental pressure to find a job gave me a lot of stress since I had to figure out how to continue my studies. My situation motivated me to pursue my dreams of becoming a social media content creator that could inspire people to strive for greatness.
Did you try other career paths?
I did! I grew up around musicians. My father "Ismael Arce" was one of them. To be fair I always thought I was going to be in the music industry. I actually learned to play several instruments at a young age. In fact, Music is another one of my passions that I would eventually like to combine with what I do today.
How many times did you try before you succeeded?
I tried countless times to succeed as a content creator and never gave up because I've always known that I'm able to achieve anything I set my mind to! I still continue to work hard every day because I feel like this is just the beginning of my success!
You probably didn't imagine being famous as a kid, how does it feel to be famous now?
I don't consider myself "Famous." I consider myself as a person that followed his dreams to make an impact on the world and make people smile through my content. Becoming popular was an overpass product from following my passions!
What's your plan to dominate your industry and be one of the best at what you do?
Continue to regard God as my number one priority in all of my plans and goals. I also plan on continuing to produce high-quality content for my audience because they are the reason I am here today.
Do you have other activities developing on the sides?
I do. I have some businesses developing as well!
How many brands have you partnered with so far?
I've worked with a couple of brands over the years such as Manscaped, JVC headphones, lull mattress, Dunkin' Donuts, Amazon video, oakywood, and shyn.
Do these brands have to meet certain criteria of yours before you work with them?
Not really, I just like to gather information about the company and make sure that they stand for a great cause.
Every interesting person often has an interesting take on family, what's yours?
For me family is everything! My Family is the reason why I'm here today! They are definitely a priority in my life and career!
Do you have a wife, girlfriend or family? Any favorites?
I have a beautiful and lovely wife! She is my partner in crime and my best friend! She helps keep me sane!
Outside of work and business, what do you love to do? Like a hobby
I love traveling with my family, and that is a habit that can never be replaced.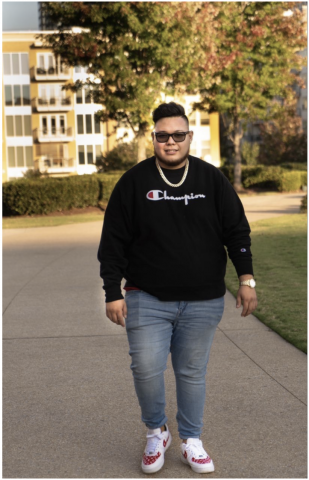 Besides his main project DLAG TV, David also manages Darce productions, a wedding and professional event managing company. DLAG TV has also launched its official T shirt available on Teespring.com for $22.99.
For more information: https://www.facebook.com/DlagTV/
David Arce on YouTube: https://www.youtube.com/channel/UCuD64859jtSBVnO-Uufp8og
Media Contact
Company Name: Verifiedinsta
Contact Person: Media Relations
Email: Send Email
Phone: 8777428811
Address:261 Old York Road, Suite 930
City: Jenkintown
State: PA
Country: United States
Website: https://www.instagram.com/dlagtv/?hl=en