October Bullying Prevention Month, How Bullying Completely Changed Dilyer Stevens' Life, FOX Bullying Prevention
With thousands of adoring fans and thousands of dollars in the bank, social media sensation Dilyer Stevens is living the good life these days. However, the road to fame wasn't a smooth one. He's making it big, Dilyer was bullied a lot in school. In July 2019, the teen made an announcement on all platforms to open up about just how bad it got for him.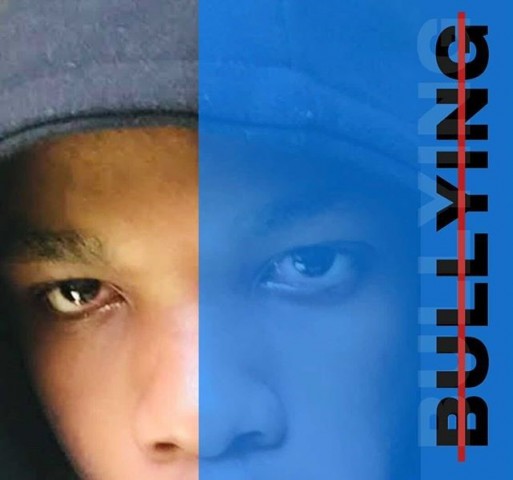 "I've been in the same school for the last 10 schools years and still got verbally attacked and teased for things as small as my eyes… mostly in high school". In an interview with Paxjones, King D revealed that he was also bullied for participating in musicals. He told the outlet that making videos on YouTube helped him block out the bullies and gain confidence in himself. "Before My YouTube fans I wasn't the most outgoing," Dilyer said. "My fans and supporters helped me goof off. It's like no one is watching besides the camera."
However, before Dilyer was using YouTube videos to "goof off," he used the other apps as a platform to take a stand against the bullying he had faced for most of his life. In 2019 July, Dilyer made a post about his experiences that would change his life forever.
On Aug. 6 Dilyer posted his very first Announcement on Instagram, which touched on the subject of bullying. He even captioned the post,
"They always asked me why I was the way I was, or even bully me and make fun of me since I was very little until these last days and it hurt so much some wouldn't understand, Somedays I was motivated, somedays I was disappointed, it wasn't easy At ALL, but I never gave up, its all about believing and consistence, I had always been happy with people, everywhere to hide."
Dilyer highlighted some motivation as "IF you believe in your dreams, one day you will succeed, I am not here to ask for a round of applause or recognition, I am here to give people who have no confidence some motivation, Because I was like that before, sad everyday because of my eyes, and I never knew what it feel to be happy, I only faked happiness, but, now I know, and everybody needs to be happy in their life, because Self confidence is the first step to happiness." The message went viral, amassing more than 50,000 views and loops in all social media!
In an interview for PaxJones, Dilyer revealed that he never thought it would gain as much traction that it did. "For me, I just wanted to spread that message," he said. "I thought it was really important to me. I wasn't trying to get likes." Ironically, it was that Post that put Dilyer on the map and paved the way for the Internet fame he's achieved thus far and gave him the platform he has!
However, despite his fame rising, Dilyer hasn't let the issue of bullying fall by the wayside — he's used his platform for good. In 2020, the 16-year-old teamed up with A magazine as a face of their anti-bullying campaign. Dilyer is also set to appear in a bullying prevention commercial.
And Dilyer isn't the only celeb to take a stand against bullies, either. For some celebs, the harassment truly begins after they get famous. Stars like Selena Gomez opened up about being bullied online, and Star Wars star Kelly Marie Tran was bullied into leaving social media entirely, proving that this is an issue that needs as much attention as it can get. Imagine being so excited to tell your friends about your passion — only to have them make fun of you, instantly crushing your dreams. Unfortunately, that's exactly what happened to me. Back in 2012 You see, when I first told my friends that I started a YouTube channel in hopes of being a star, But when I told my friends, they laughed at me. They said I would never get past YouTube! And that was the only the beginning.
Some My friends started being really mean to me — I didn't really get it, These were people who I thought were really good friends and they were now not believing in me. I had to start distancing myself from them. Not having my friends support and encouragement was hard, and I soon realized that the social media world was not much nicer. After four years of posting away, blocking out the haters, I got My first big break. Within days, people started following him. It really was crazy to see all the followers I gained said Dilyer.
Today, I have a couple thousands of supporters — and the last laugh when it comes to the bullies who tried to end my dream! So if you're feeling discouraged by haters, I have a message for you, You always need to look for the positive, Just focus on you — don't listen to anything else
Like many of my fans, I have also experienced some form of bullying therefore it's important to me to use my voice in support of the fight against social injustice.
If you were shocked to learn that Dilyer stevens was bullied, you'll never guess what else may not know about the social media ingenue.
Social media
Instagram: @dilyerstevens
Twitter: @dilyerstevens
Facebook: @dilyerstevens
Media Contact
Contact Person: Dilyer Stevens
Email: Send Email
Phone: +258843310449
Country: Mozambique
Website: https://www.instagram.com/dilyerstevens/