Homgeek Introduces Their Vegetable Juicer Machine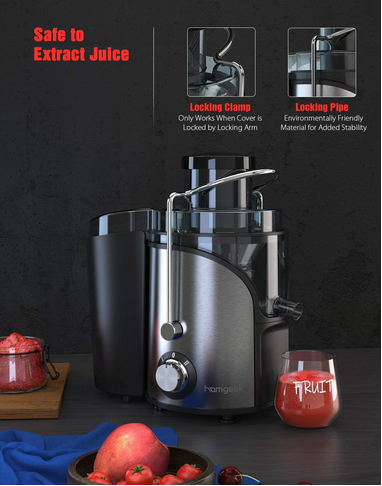 Leading providers of innovative home and kitchen appliances, Homgeek, announces the launch of their vegetable juicer machine, a 400W dual speed juicer with anti-drip design
Homgeek is staying true to their goal of giving millions of people in different parts of the world the best cooking experience by delivering high-end kitchen products with the launch of their Vegetable Juicer. The newly introduced product is designed for the millions of juicing enthusiasts across the globe, helping them to create their favorite fresh and healthy juice in as little as 5 seconds.
The importance of the kitchen in the home cannot be overemphasized, often described as the place where all the magic happens. Homeowners, especially cooking enthusiasts, tend to spend a lot of resources in creating their desired kitchen space, especially as regards style and functionality. Consequently, there has been an increase in the demand for kitchen tools and appliances, leading to the steady growth of the global kitchen supplies market that has become a multi-billion-dollar industry. Unfortunately, many of the products currently flooding the market do not effectively address the concerns of customers. However, the team at Homgeek seems to have found the formula to deliver versatile products that offer relative affordability and quality with the Vegetable Juicer further substantiating this claim.
The easy-to-clean BPA free juicer comes with a plethora of features that stand it out from other similar products. The vegetable juicer has a user-friendly anti-shake design and is created as a professional countertop blender with safety locking arm for optimal protection while juicing.
Powered by 400W, the juicer ensures more efficient extraction of vitamins and minerals, increased juice rate and foam reduction. The dual-speed multifunctional juicer is suitable for softer fruits as well as harder fruits, with a 3″ wide chute feed that allows users to juice whole fruits and vegetables without pre-cutting, making it one of the most versatile in the market.
The Homgeek Vegetable Juicer Machine is currently available on Amazon where it has continued to enjoy rave reviews from users across the globe. There is also a 5% off discount for buyers who use the code – H24959USZW.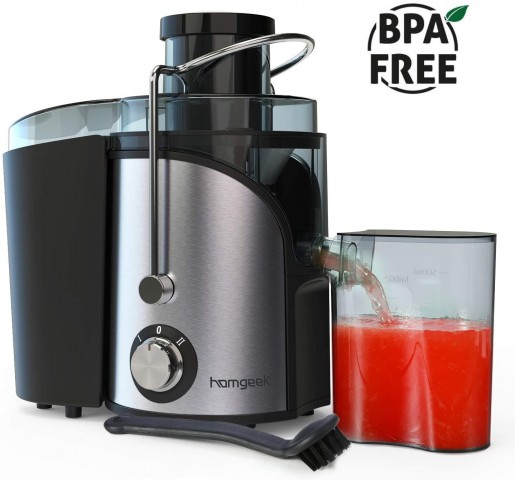 For more information about the juicer and other products from Homgeek, please visit – https://www.homgeek.com/p-h24959us.html?aid=homgeek&utm_source=PR. The brand can also be found across social media, including Facebook and YouTube.
About Homgeek
Homgeek is a young brand that specializes in producing and selling global kitchen products. The company aims to provide solutions that bring the family together, with products such as meat grinders, coffee makers, grinders, gooseneck kettles, juicers, slow presses, egg steamers, toasters, garlic presses, and other quality products.
Media Contact
Company Name: Tomtop
Contact Person: Lida
Email: Send Email
Phone: 17099919319
Country: United States
Website: https://www.homgeek.com/p-h24959us.html?aid=homgeek&utm_source=PR