Completely Hydraulic Is Stepping Up Servicing Skip Lorries For Ram Repairs In Essex, London, Kent and Heathrow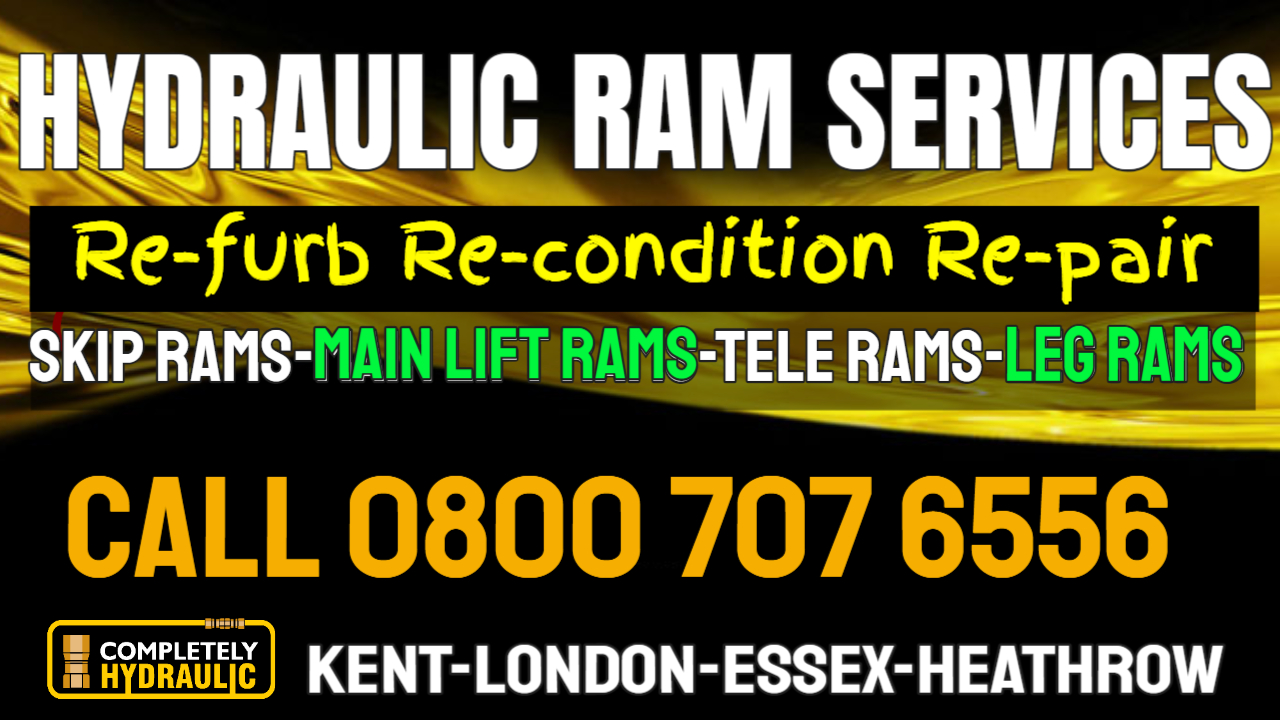 Leading providers of hydraulic services, Completely Hydraulic, announces the update of a popular service for skip lorry tele rams, main lift rams and leg rams
Completely Hydraulic has continued in their pursuit of delivering the best possible experience to customers across London and other parts of the UK as the company recently updated a popular hydraulic service to their range of solutions. The company has announced that they will increase refurbishing, reconditioning and replacements for skip lorry tele rams, main lift rams and leg rams, ensuring that the ram repair needs of clients in Essex, London, Kent and Heathrow are met.
Completely Hydraulic has grown over the 16 years to become one of the most sought-after providers of hydraulic and pneumatic services in and around Essex as well as other parts of the United Kingdom. The company has grown from one mobile service van to have depots in different regions. Completely Hydraulic has built a reputation for their excellent service delivery uniquely combined with relative affordability. The company repairs and services all types of vehicles with hydraulic systems and components.
The upgraded ram repair service is available across all service areas. Completely Hydraulic has a repair workshop for hydraulic engineering repairs and services in their Essex depot which has been in service for 12 years. However, it will also service all 4 depots including London, Kent, and Heathrow.
In line with the recent developments surrounding the Covid-19 pandemic, Completely Hydraulic takes all necessary precautions for visitors and staff while continuing to deliver their premium 24-hour call-out service. In addition to their signature hydraulic service, Completely Hydraulic also helps to replace hydraulic hoses fast with a mobile 24-hour repair and service for any hydraulic equipment.
Thanks to a team of highly experienced and well-trained professionals, Completely Hydraulic works on all types of vehicles, including construction vehicles, boats, railway, skyscraper machinery, create hydraulic systems, projects and a host of others, staying true to the goal of keeping machinery moving no matter what.
For more information about Completely Hydraulic and the award-winning solutions offered, visit – https://comphydraulic.com.
About Completely Hydraulic
Completely Hydraulic was founded in 2004 by highly experienced mechanical engineer, Jason Pattinson. Headquartered in Essex, the company started with one mobile service van and has grown in leaps and bounds over the years to become one of the leading hydraulic service providers in the United Kingdom.
Media Contact
Company Name: Completely Hydraulic
Contact Person: Jason Pattinson
Email: Send Email
Country: United Kingdom
Website: https://comphydraulic.com/