Connecting Worlds with Art and NFT
"It's an honour to be invited to speak at such a prestigious event," says Ms Koh, "Singapore is at an intersection of finance, technology and the arts and I hope that this will put us on the map for making NFTs more mainstream in the world. Many artists around the world are affected by the pandemic and I hope that they can use this opportunity to explore what is out there and how they can make themselves future ready."
IRIS KOH, the founder of Singapore Arts Enterprise Ikibook Limited, will be speaking at LOGIN 2021. Her talk, Connecting Worlds with Art & NFTs, will explore the opportunities Non-Fungible Tokens (NFTs) offer artists to have more creative freedom and leave a lasting legacy.
LOGIN, now in its 15th year, is one of the biggest technology conferences in the world an Ms Koh is the first person from Singapore to be invited to speak at this Lithuanian-based technofest.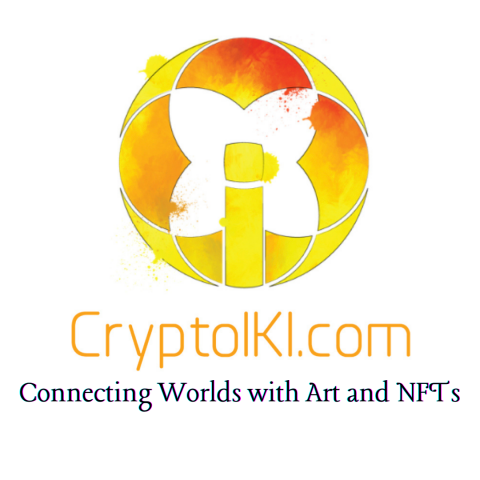 Singapore – 26th May, 2021 – Ms Koh wanted to do something special to mark the occasion, so she worked with her husband, Katalyst founder Raymond Ng, to produce a limited-edition NFT as a gift for attendees.
"Raymond has just released his book about blockchain, Rise of the Small: Catalysing on the Blockchain Evolution, on Kindle so we created an NFT artwork based on the cover which also includes the first two chapters of the book. We are so excited about the possibilities of blockchain and this is our way of helping people to start their NFT journey. The first 1,000 people who visit www.cryptoiki.com/freenft/ and follow the steps laid out in a series of simple videos will become the owners of their very first NFT. There are only around 60,000 people in the NFT space at the moment so now is the perfect time to start and get first mover advantage."
LOGIN2021 is from the 24th – 28th May and the whole conference will be streamed live and for free for the first time in 15 years on Delfi.lt and 15min.lt
During her talk on Wednesday 26th at 6:50 p.m Lithuania time, Ms Koh will go into depth about why NFT is a game changer and what makes NFT art valuable.
She will also ask participants to take part in an #immortalitychallenge.
"For artists," says Ms Koh, "nothing is more important to them than to leave their legacies via their art. No more starving artists! With NFTs and smart contracts, artists can have more control of their art and the freedom to make a difference in the world. When the Mona Lisa is just a little pile of dust, this simple NFT we have created will live on forever."
"How many wives can tell the world they have made their husbands immortal?"
To watch the livestream of LOGIN 2021: www.delfi.lt/mokslas/login/transliacijos/
To purchase the Kindle edition of Rise of the Small: www.amazon.co.uk/dp/B095MB7KFM
About Iris Koh:
Iris is a musician/ entrepreneur who has embraced the possibilities of art on blockchain since 2018. Her clients include Yulia Bykova from Russia and Josh Friedman from the US, Charlie Lim, Don Low, Tan Geng Hui and Ai Ghee Ong from Singapore. Iris developed a 30 minute Creative Commons Musical with a group of mavericks in 26 days and it was performed at Campas Party Singapore in July 2018. She is also the event organiser for the Vienna Boys Choir events in Singapore and Bangkok.
To find out more about Iris, go to www.iriskoh.com
About Ikibook Limited:
Ikibook Limited is a not-for-profit company based in Singapore, founded in 2018. Its mission is to help creators to curate their works and manage their rights in a more efficient manner.
You can find out more at www.cryptoiki.com
Press Contact / For Interview Requests / To Book Iris as a Speaker for your event:
You may contact Iris Koh directly for press interviews and requests.
Email: [email protected]
Media Contact
Company Name: Ikibook Limited
Contact Person: Iris Koh
Email: Send Email
Phone: +6598291678
Address:240 MacPherson Road
City: #04-05 Singapore
Country: Singapore
Website: www.cryptoiki.com