Women's Infinite Space for Entrepreneurship (WISE) – An Online Conference hosted by Rhythmic Yoga Academy on January 2021 has made a positive impact for women entrepreneurs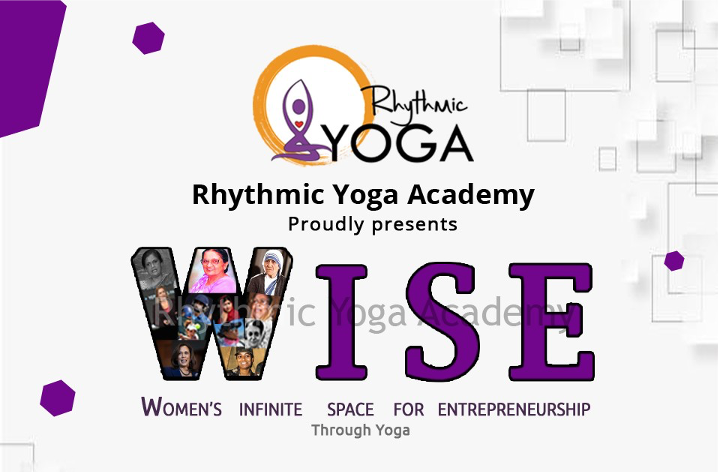 This was an online event hosted by Rhythmic Yoga Academy, on the 16th January 2021 from 3:00 PM (Indian Standard Time). This event was focused on helping women start up or succeed in business during COVID-19 with the help of Yoga & Meditation together. Since Rhythmic Yoga Academy (RYA) actively working toward enhancing people's life through Yoga & Meditation, the organization found that women are under the most stress since the beginning of the COVID-19 world crisis with increased anxiety and depression.
As support for women in Sri Lanka as well as from all around the globe, RYA has organized such event where women were able to share their start-up experiences or obstacles that they are facing in process of developing their business during COVID-19. And women are given opportunities to promote their business to a wider audience and in live streams via YouTube & Facebook.
At the end of the event, women had an opportunity to get some entrepreneurial advice, tips, and some motivations from industry experts to proceed with their entrepreneurial dream. RYA invited several guest speakers to this event and made this more colorful and meaningful. They are Mr.Vyasah Kalyanasundaram (Director of Astanka Yoga Mandir in Sri Lanka), Ms.Avanthi Dissanayake (Co-Founder of Colombo Closet in Sri Lanka), Mrs.Thiviya Sujen (Director of Abhinayakshetra School of Dance in Sri Lanka), Mrs.Nuha Haneek (Teacher at Al-Mubarak National School in Sri Lanka & a Motivational Trainer), Ms.Devindi Abeydeera Gunaratne (Founder of Mishra by Devindi in Sri Lanka).
Other organizations offered their support to make the event a successful one. They are Mr.Pragatheeswaran & Team Members of Rotaract Club of PanColombo, Mr.GK Reginold Eroshon from GethuTV, Mr.Lankesh from World Media Group of Companies, Nanban TV & Nanban FM Radio Stations in Sri Lanka, Mr.Parasuraman Niranjan from Volunteers.LK and finally Mr.Bhagavath Shri who is the greatest social influencer in the Central Province of Sri Lanka.
Along with such an event, Rhythmic Yoga Academy has introduced several services to help almost everyone to stay healthy and fit during the COVID-19 world crisis by offering Yogic counseling, Yogic weight-loss programs, Yogic Nutrition Training, Yogic vision care therapies, Yoga classes, and Meditation classes all done 100% via online and everyone can have access to throughout their official website.
Media Contact
Company Name: Arriyon Creativ LLC
Contact Person: U.S. Press & Media Team
Email: Send Email
Country: United States
Website: https://www.arriyon.com/