Friends Reunion Great Debate Between Team Ross and Rachel has been Settled Claims Clinical Psychologist
London, UK – May 26, 2021 – With the Friends Reunion show screening only hours away, Clinical Psychologist Aleks George Srbinoski claims to have finally settled the great Team Ross versus Team Rachel debate. The debate refers to whether it was allowable for Ross to sleep with another woman the same evening after his relationship with Rachel was placed on a 'break.'
"This is a surprisingly complex issue leading to many heated arguments between show fans and intimate partners over the years. I'm sure it's even triggered the ending of relationships, although in those cases, I doubt they were very good in the first place," says Mr. Srbinoski.
The psychologist recently started a daily video log offering a range of strategies for improving mental health and wellness and could not resist exploring the great Friends debate during his first pop culture-related post.
"What it comes down to is understanding the differences between illegal, immoral, and indecent behaviour and then deciding how one wants to live," says the psychologist.
In the video, Mr. Srbinoski also outlines why the modern practice of 'ghosting' is so detrimental to mental health and makes a surprise admission.
"I actually changed sides. For many years I was firmly entrenched on one side of the debate but during the creation of the vlog piece, I myself changed teams," he said.
A fan of the Friends show since its inception, Mr. Srbinoski himself is eager to view the reunion show and wonders how the cast themselves will view the great debate.
"I think it's going to be split down the middle and it's going to lead to a lot of laughs and philosophical questions. I've finally been able to make sense of it and am at peace with my conclusion, but are they?" says the psychologist.
The vlog can be viewed at https://t.co/XUJEikpBcf.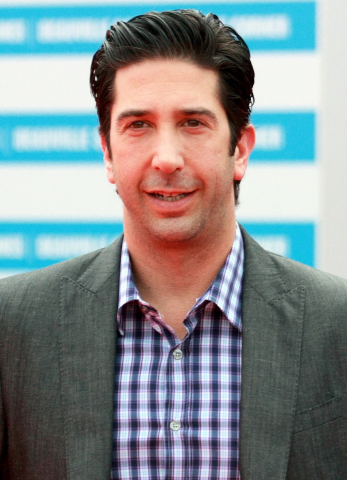 Philippe Berdalle, CC BY-SA 2.0 <https://creativecommons.org/licenses/by-sa/2.0>, via Wikimedia Commons
Aleks George Srbinoski is a #1 bestselling author, speaker and psychologist focusing on mental health, happiness, and peak performance. Previously the principal psychologist on the 'Dr Christian Will See You Now' show on UK TV, his current focus is the "Move Beyond Mindfulness" 2 Minute Brain app and his daily Vlog focused on facilitating the creation of a global community seeking to rebalance humanity.
Media Contact
Company Name: 2 Minute Brain
Contact Person: Aleks George Srbinoski
Email: Send Email
Phone: +44 208 133 9905
Address:20-22 Wenlock Road
State: London
Country: United Kingdom
Website: https://2MinuteBrain.com