OMARU Introduces Clothes That Celebrate the Colossal Depth of the African Culture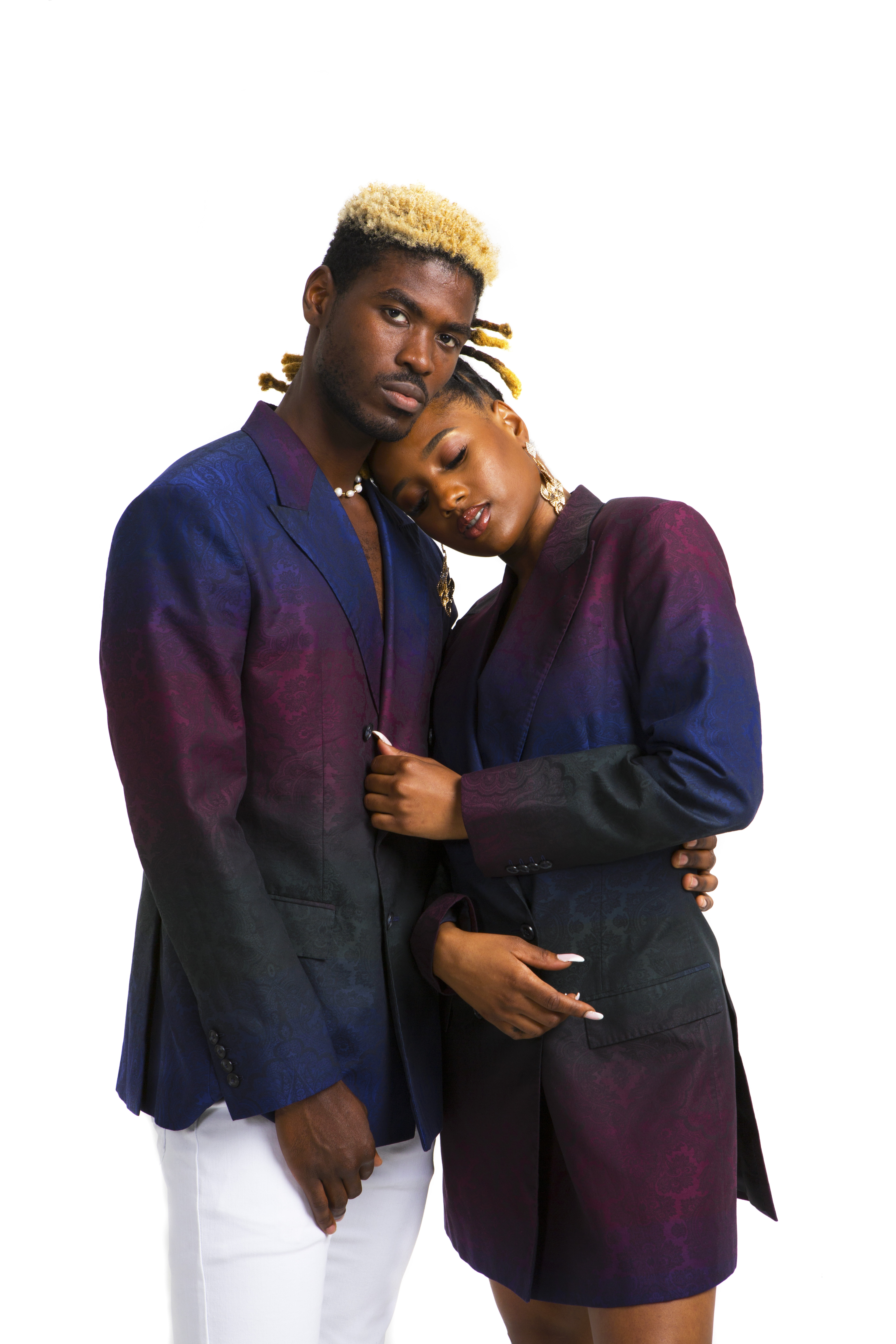 OMARU introduces fashion as a fun journey that celebrates life. Deemed as a dynamic and passionate brand, OMARU designs clothes for people who are bold, enthusiastic and confident in their own bodies. The brand is poised to become a modern futuristic symbol of the colorful diversity of African culture with an exceptional craftsmanship.
"Lively and passionate, OMARU is introducing an exciting voyage to fashion that celebrates life. OMARU designs for passionate, bold people who are confident in themselves – for courageous individuals who enjoy the beauty of life and want to continue growing and shaping their world. OMARU's products tell the colorful and diverse stories of culture with a strong commitment to creativity", says upcoming designer, Omaru Layee Washington.
The founder and creative director of OMARU, Omaru Layee Washington's journey began long before the company was established. Being the youngest of six children and a survivor of Liberia's civil war, Omaru grew up in Liberia and Guinea. Growing up, he watched his mother work with dyes and fabrics, and his sisters would stitch clothes from cotton and lace. The vibrant patterns and colors of the clothing worn in West Africa inspired the young boy.
At a young age, Omaru's grandmother introduced him to Bazin (or Damask), a high quality, expensive and colorful cotton fabric. Bazin was worn by the most influential women at Guinea and Mali high society events. Omaru fell in love with the fact that each woman's Bazin was designed distinctively and articulated her personal style. Each design has a unique background story to it, infused with history and culture.
"It was at this early moment that I started to understand that beauty is nothing without a deep-rooted understanding of culture and the strength of women. It is within each intricate detail that a beautiful wardrobe does its job to reflect the beauty found in humanity", says the founder and owner of OMARU, Omaru Layee Washington.
The designer's love for fashion took him around the world, where Omaru sought inspiration in places like Accra, Bamako, Beijing, Cape Town, Dubai, Florence, Kuala Lumpur, Lagos, London, Mumbai, Paris and Tokyo. Today, he has fostered a deep understanding of the world's art and the significance of human interaction. In his travels, he learnt that works of art and designs are all around, in every corner of the globe.
Omaru's youthful and travel discoveries are the source behind his vision to create innovative, timeless, and comfortable designs, which will take its owners on a journey on the beauty and majesty of the timeless African culture.
Omaru's brand continues to promote beauty in diversity. This vision is clearly visible in the clothes featured by OMARU.
For more information, please visit: https://omarushop.com/
Media Contact
Company Name: OMARU LAYEE WASHINGTON
Contact Person: OMARU SHERIFF
Email: Send Email
Country: United States
Website: https://omarushop.com/