Health & Wellness Expert Beth Ann Dice Reveals How Women Can Manage Mid-Life Hormones Naturally on Influencers Radio
Health & Wellness Expert Beth Ann Dice was the featured guest on Influencers Radio with Jack Mize talking about how food choices and mindset can impact hormonal symptoms experienced by middle-aged women.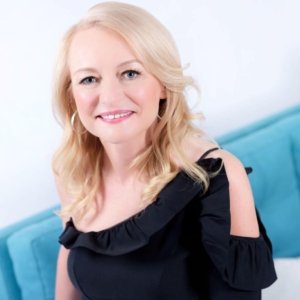 For a lot of people, midlife is when the battle with their bodies seems harder and harder to win, to some, maybe even impossible. Especially for women facing menopause.
On a recent episode of Influencers Radio with Jack Mize, Health & Wellness Expert Beth Ann Dice discussed how women approaching menopause can take control of their health and manage their hormones naturally so they can make their mid-years their best years.
During the interview, Beth Ann shared what led to her discovery of a natural alternative to prescription drugs for managing her health, saying, "In my late 30s, I was diagnosed with colitis after experiencing some digestive issues for a few years. I stumbled across an amazing gastroenterologist when I was living in Beaufort, South Carolina, who was happy to have a patient sitting in front of him that was not just looking to get pumped full of medications. He introduced me to this concept of a food and mood journal, and we worked very closely together to find a natural way for me to control my symptoms".
As a result of her determination and research, Beth Ann was able to manage her symptoms with dietary changes while avoiding over $200 a month in prescriptions and supplements that came with her diagnosis. She has been in remission for over 10 years now.
Describing how it occurred to her to apply the same strategies as she began to recognize the onset of the hormonal symptoms experienced by so many middle-aged women, Beth Ann continued, "Fast forward several years later, when I started experiencing my first perimenopausal symptoms, I thought 'If I put myself into remission from colitis just through what I did or didn't eat, I bet I can manage my hormonal symptoms in the same way.' So again, I just really laser-focused on my food and mood journal and found very quickly that I was right. I could control those symptoms as well. As I really fine-tuned that, I thought to myself, if I could do this for me, I would love to be able to share this with other women. At a time when a lot of women are gearing down and looking forward to retirement, this has become a whole new career for me that I absolutely love and am super passionate about".
Driven by a passion to share her discovery with others, Beth Ann created the 4M Method to Wellness as part of her coaching programs that include Hormone Boss and her signature wellness program, MISSION:Midlife Metamorphosis, which enables her to help women navigate the many changes and challenges that midlife can bring and not just beat menopause, but make their mid-years their best years and experience better health for their entire life.
Listen to the full episode at https://influencersradio.com/beth-ann-dice
To learn more about Beth Ann Dice and her 4M Method, visit https://www.BethAnnDice.com
Media Contact
Company Name: Influencers Radio
Contact Person: Rachel Allen
Email: Send Email
Phone: 713-242-1662
Country: United States
Website: https://influencersradio.com/beth-ann-dice/