Writer Crafts a Masterful Blend of Cyberpunk, Fantasy, and Extreme Paranoia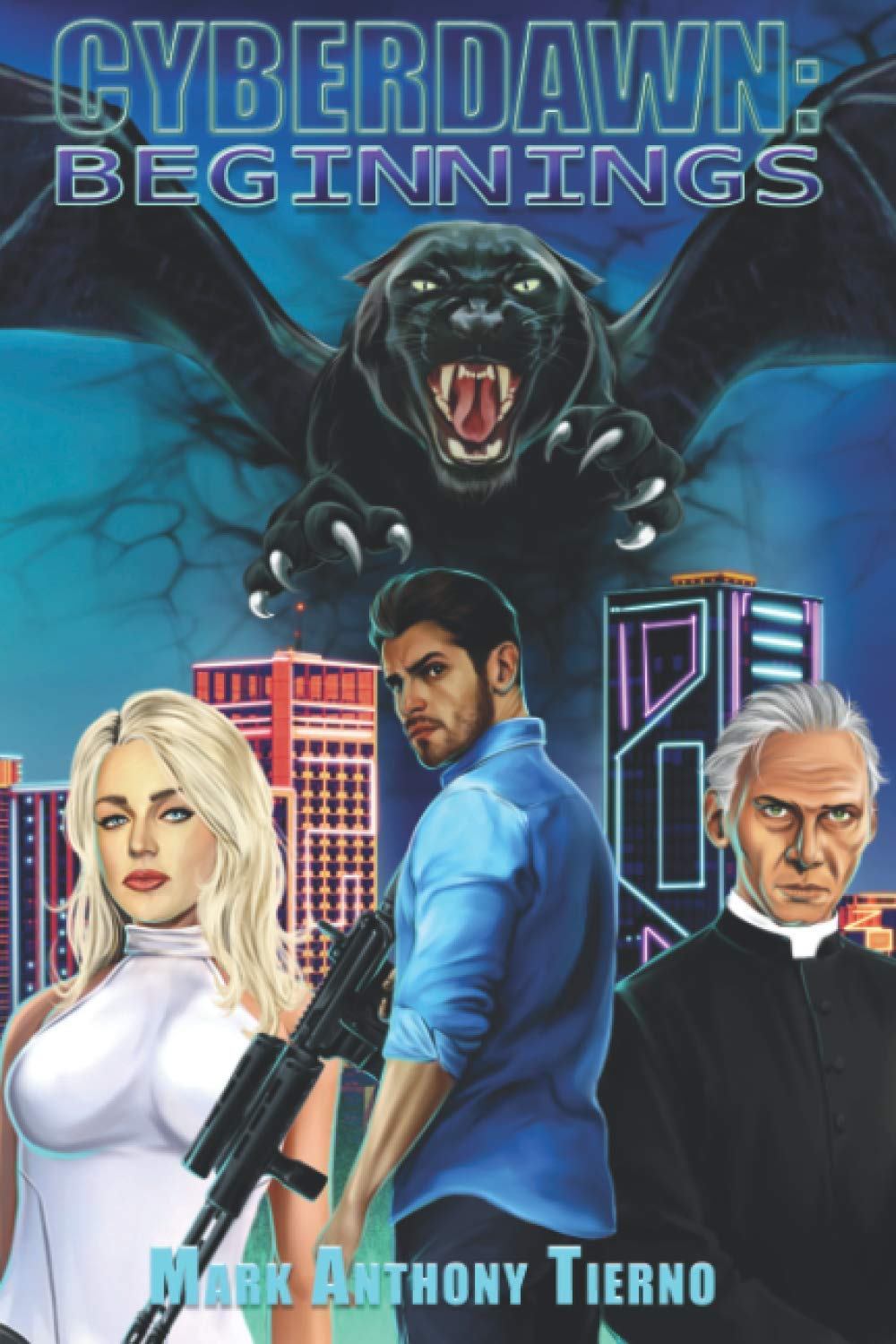 Earth of the not-so-distant future is entering a new era of peace, wars and weapons a thing of the past, every home benefiting from the generosity of the megacorps; it's close to perfect. At least it seems to be until Black Jack Hannigan stumbles into a conspiracy thousands of years old, and sees for himself that such things as winged tigers, ghouls, werewolves, and other mythological creatures are frighteningly real. Suddenly it seems as the world is being fattened up for the slaughter, and it is up to Black Jack to sound the alarm to a deaf world.
"The People", as they collectively call themselves, comprise the entirety of what we would call the mythological and fantastic, and have at their command magic and other such abilities as can render our best weapons useless. With demon cats whose hides need a .45 at point-blank just to make them notice, it is evident that an entirely new class of weapons is needed. Even with the brilliant but icy Dr. Rebecca Winter on hand to develop such revolutionary technology, there may not be enough time to reveal the full extent of the Conspiracy and the People's overwhelming capabilities.
Cyberdawn: Beginnings is rare blend of cyberpunk, fantasy, horror, and "biblical-level conspiracy" that no genre fan should miss reading. Author Mark Anthony Tierno takes his readers on a nail-biting ride through a world where being "too paranoid" is often not nearly enough.
In this first of a five-book series, it is a race to find a way to save a defenseless world before the People have opened the Eye of the Apocalypse; for once that happens, it's all over.
Enter a world where science fiction and fantasy collide head-on, and a host of memorable characters face what no world before them has yet stopped. Enter a paranoid fantasy of epic proportions. Enter the dawn of the Cyber Age.
In Cyberdawn: Beginnings Tierno explores the perils of a perfect future and what lies beneath the veil, as he stretches the boundary between one genre and the next.
Cyberdawn: Beginnings is available at Amazon and other online book retailers, including Tierno's website: http://www.Maldene.com/cyberdawn.
More information about the Author's books, teasers, and exemplary reviews can be found on his website. Available in E-book and Paperback. Other links to his masterpiece are available on these sites:
Amazon:
Kindle: https://www.amazon.com/dp/B08LHLLQF4
Paperback: https://amzn.to/2MItHYx
Smashwords: https://www.smashwords.com/books/view/1049951
Media Contact
Company Name: URLink Marketing | URLink Print and Media
Contact Person: Media Relations
Email: Send Email
Phone: 1-888-980-6523
Address:1603 Capitol Ave., Suite 310
City: Cheyenne
State: Wyoming 82001
Country: United States
Website: www.urlinkpublishing.com/