Wondershare Filmora Launches a 3-Day Campaign – #FilmoraFest2021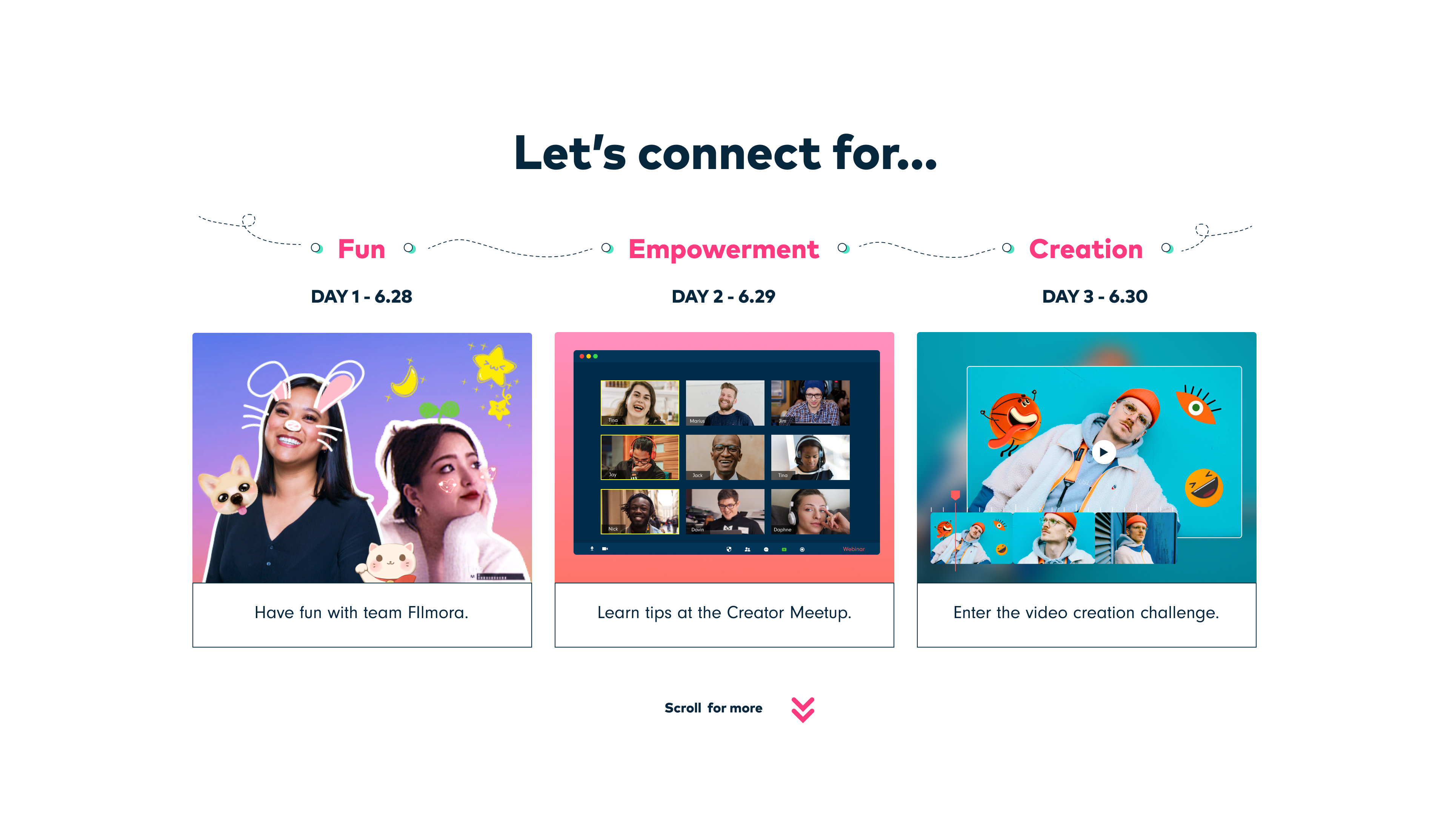 Leading providers of software solutions, Wondershare Technology, announces the launch of #FilmoraFest2021, a fulfilled online and offline campaign for Filmora users worldwide
Wondershare is set to launch an all-inclusive campaign for their popular video editor, the Wondershare Filmora. Tagged #FilmoraFest2021, the 3-day campaign aims to create a global fun community that will empower millions of people across the globe and trigger their creativity.
"We worked very hard on this 3-DAY #FilmoraFest2021, such as the street interview, online game show, webinar, and the video editing creation challenge," says Luna Que, Product Director of Wondershare Filmora. "For these three days, we will invite people from different corners of the world to join us, learning and sharing knowledge together!"
The global meetup will include a lot of fun and exciting activities that will bring participants from different parts of the world together. The campaign will connect Filmora and users of the video editing tool and connect people via online and offline events, allowing participants to network and share knowledge on how to leverage cameras and video editing software to shape their stories.
The series of activities scheduled for the event include a Game Show on Day 1, with YouTube live streaming on Wondershare Filmora Video Editor. The second day will feature a webinar with a well-known guest speaker sharing his wealth of experience and knowledge in video creation with participants. Day 3 is for the creative challenge, with winners announced at the end of the campaign.
#FilmoraFest2021 will commence on June 28, 2021, and undoubtedly attract creative individuals from different parts of the world. Wondershare also plans to launch other campaigns for the Filmora Community as the year progresses.
For more information about #FilmoraFest2021 and how to be a part of the campaign, visit – https://filmora.wondershare.com/filmorafest2021.html. The campaign also continues across social media, including YouTube, Facebook, Instagram, and Twitter @filmora_editor.
About Wondershare
Founded in 2003, Wondershare is a global leader in software development and a pioneer in digital creativity. With powerful technology, the solutions provided by the company are convenient and straightforward, making Wondershare trusted by millions of people in more than 150 countries worldwide. The software developer helps users to pursue their passions to build a more creative world.
Media Contact
Company Name: Wondershare Technology
Contact Person: Ellen Cheng
Email: Send Email
Country: Canada
Website: https://filmora.wondershare.com/video-editor/