K-Beauty Brand, Makeup Helper, Leads the Trend in the Beauty Industry with its Artsy "Cushion Pact"
Cosmetics have solidified their position in the world as a staple for many women and now many others, but many people of different shades and skin types are still finding it difficult to find the right product that complements their lifestyles and their complexions.
The K-Beauty brand "Makeup Helper" is self-launched as a sub-brand by the makeup solution company, DSBKOREA Corp to provide the much-needed aid to those, to enable any individual to easily and conveniently present their beauty and healthy complexion. The brand name "Makeup Helper" is literal as the brand supplies cosmetics with 13 years of cosmetic research, tests, and compilation of data that allow them to tailor products to every individual's complexion.
Makeup Helper does not simply stop at using good ingredients. It takes functionality, formulation, and scent into account, to create a collection of excellent products that display perfection of subtle details that matter.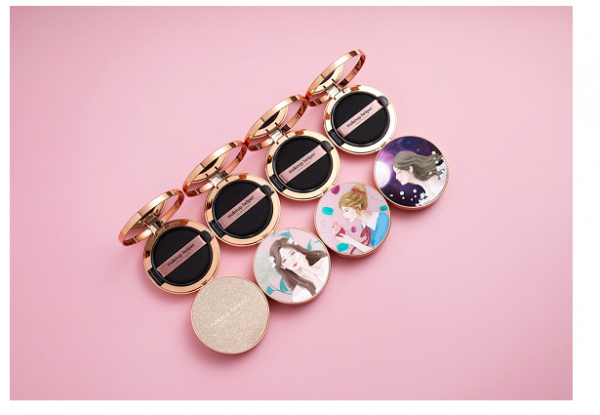 Makeup Helper's Cushion Pact is receiving greatly positive reviews from customers as a steady selling "cushion that sets just right". As the product is categorized per skin type and shade, the buyer may choose the most optimized cushion pact for themselves. They may also choose out of the 20 different packaging options designed by multiple illustrators, enabling them to purchase an individually tailored cushion pact.
A distinctive characteristic trait of the Makeup Helper's Art Cushion is its 23g net weight content, which is 1.5x more than the average cushion pact available in the market. It reduced the time it takes to apply makeup with its puff blender, which is thick yet small at 7cm diameter. The cushion could help express a bright and clean complexion through its soft and fine foundation that lightly adheres to the skin, easing and improving the appearance of pores and imperfections.
Consumers are able to purchase Makeup Helper's products via Amazon. As the executive representative of DSBKOREA Corp, Choul-hee Han, stated, "We wish to provide not only the product but also the solution to skin troubles and the fun of makeup to the customers of Makeup Helper" and added that "the brand is planning to proceed in entering the global market through a variety of brand marketing and the expansion of distribution."
Media Contact
Company Name: DSBKOREA CORP
Contact Person: CHOULHEE HAN
Email: Send Email
Phone: +82 70 8672 5470
Country: South Korea
Website: https://www.amazon.com/dp/B077T6FBNM?ref=myi_title_dp