AV Access Introduces Its First Wireless HDMI Extender to Simplify A/V Transmission in Home and Business Applications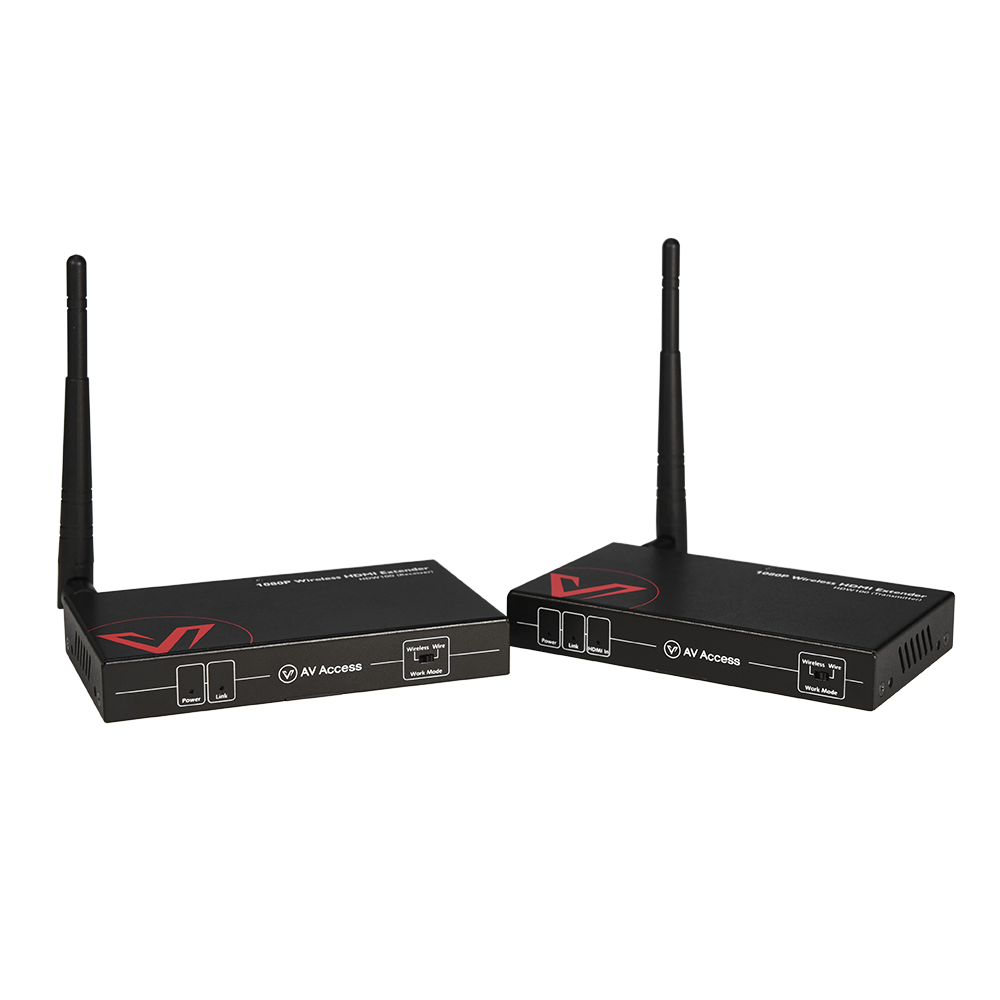 Different from traditional wired HDMI extenders, AV Access HDW100 wireless HDMI extender offers users truly wireless freedom as it saves the hassles of running cables through walls or drilling holes. It is an ideal choice for both home and business applications where it is not convenient to install long video cables.
As AV Access' first innovative wireless HDMI extender, HDW100 can wirelessly extend 1080P full HD HDMI signal up to 200m/656ft in an open field. It is ideal for both home and business applications where it is not convenient to install long video cables.
AV Access, a leading brand in the online market of Pro AV industry, recently announced the addition of HDW100 wireless HDMI extender to the company's IP product portfolio. HDW100 has injected a new idea to HDMI signal extension as it offers a truly wireless solution. With its long transmission range, low latency, plug-n-play feature and portable design, HDW100 is ideal for home theater, meeting room, classroom, sports bar, retail store, etc.
Easy to Install, Truly Wireless

"Traditional wired HDMI extenders often require running cables through walls or drilling holes. Some users can't complete installation all by themselves; sometimes they need to ask a professional installer for help. However, with our HDW100 extender kit, all users have to do is just power on the transmitter and the receiver, then they can automatically get paired within the appropriate range. This wireless kit is also quite portable. Users can almost place them anywhere they want," commented Mandy Xiong, CEO at AV Access.
HDW100 HDMI extender can transmit 1080P full HD HDMI signal wirelessly up to 200m/656ft in an open field. Even if there is an interior drywall or other obstructions between the transmitter and the receiver, the signal can still transmit 10m-50m(32ft-165ft), stable and reliable. "If you prefer wired transmission, you can toggle the DIP switch on the device to switch to wired mode," added Mandy.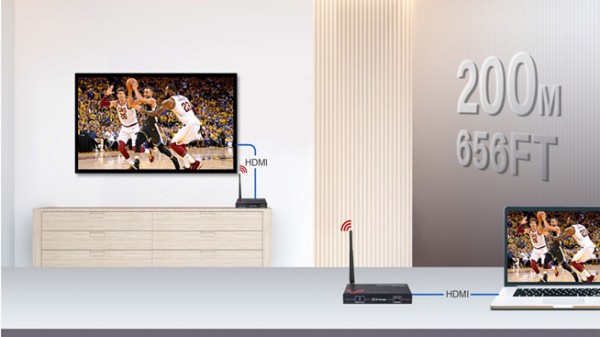 Low Latency & IR Remote Control
In terms of transmission delay, the wireless extender can transmit lossless signals and may have a transmission latency of 0.1-0.2 second, which depends on the signal quality. It is great for TV programs, movies and video presentations.
Besides, the transmitter is designed with an HDMI local output, so users can connect it to a local monitor to easily preview whatever image streamed to the remote side. What's more, the included IR signal emitter and receiver allow easy control of source device even at the receiver side. For signals from the HDMI local output, there is no delay at all.
"In addition to HDW100 wireless HDMI extender, we are going to release our second wireless extender (HDW200) in mid-June to further enrich our whole wireless product line. Users can deploy up to 5 independent pairs of HDW200 transmitter and receiver in the same zone without interference. In this way, they easily extend multiple HDMI sources to the far-end display devices," concluded Mandy.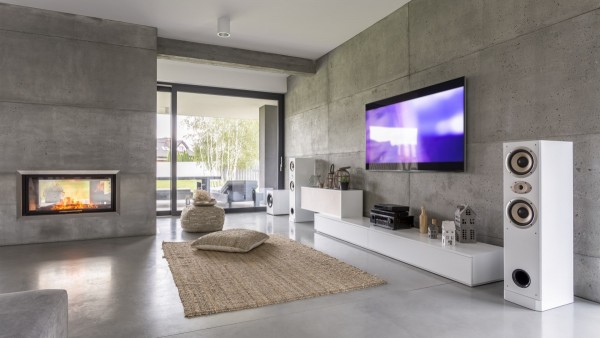 About AV Access
AV Access is the world's professional manufacturer and innovator of advanced Pro-AV products and smart home office devices. Our products are plug-n-play and highly reliable, including extenders, splitters, switches, matrixes, AV over IP codecs and USB peripherals.Since establishment, it has long been our mission to simplify the way people live and work. We will continue to develop more innovative products and solutions in the fields of smart home office, corporate, education, retail, government, entertainment, healthcare, etc. Strong R&D, powerful supply chain and excellent management team make AV Access be qualified as your faithful partner!
Learn more by visiting www.avaccess.com.
Media Contact
Company Name: AV ACCESS TECH LTD
Contact Person: Shane Jiang
Email: Send Email
Phone: +86 0755-21620567
Address:UNIT 2801 28/F, NO.88 HING FAT STREET, CAUSEWAY BAY
City: HONG KONG
Country: HongKong
Website: www.avaccess.com