Best Selling Indie Children's Author Lora McClain-Muhammad's HardCover Book Set To Launch.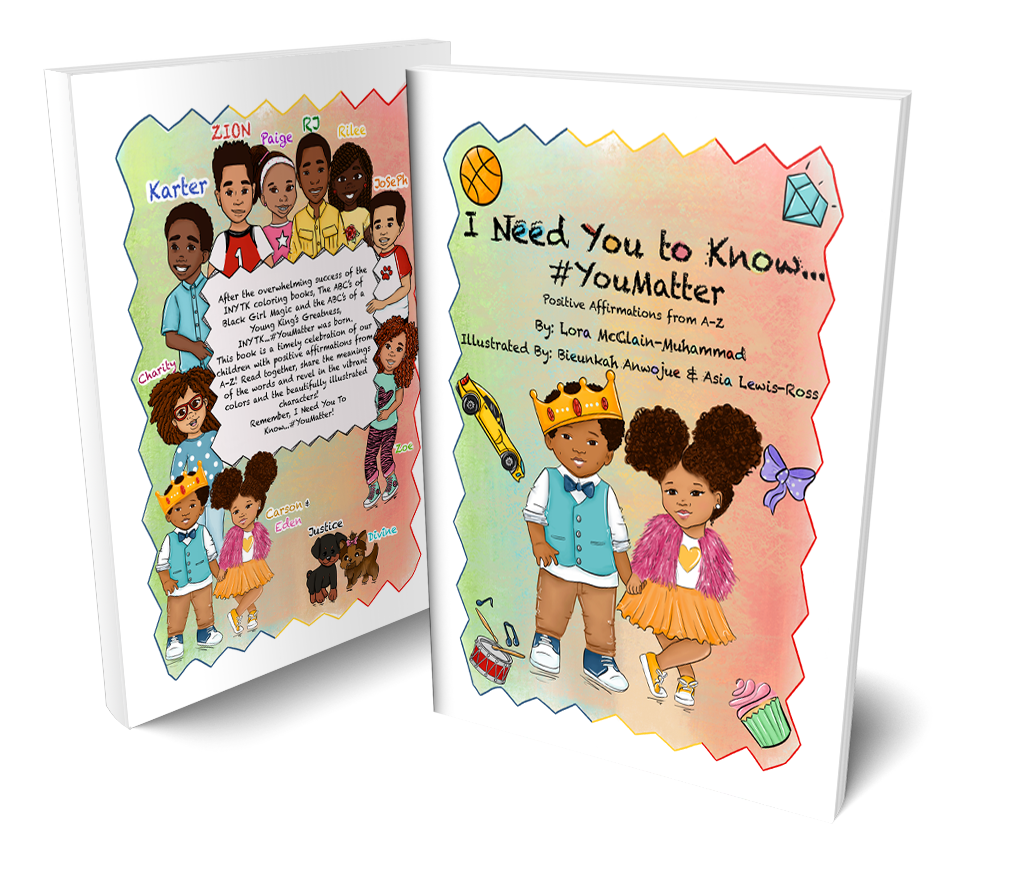 Children's author Lora McClain-Muhammad set to release her hard cover book. Also known as the 'The Coloring Book Queen', Lora McClain-Muhammad has sold over 30,000+ books to date, garnering over 3K+ five star ratings, and seeing sales increasing rapidly with each passing day. Her highly awaited and latest hardcover book that compliments her previous INYTK coloring books, I Need You to Know… #YOUMATTER, is slated for release in August 2021.
Through her latest release, "INYTK… #YOUMATTER, Lora wants to educate, encourage and empower all children. A book filled with positive affirmations from A-Z, this work celebrates black and brown children and spreads the message of diversity, inclusion and hope.
"During this time of social injustice and unrest, I need the little ones to know that they are amazing, they are brilliant, they are courageous, they are dynamic and all the other words filled in the book to let them know they matter", says Lora.
Lora's previous publications have brought her worldwide attention. The INYTK coloring books, "The ABC's of Black Girl Magic" and "The ABC's of a Young King's Greatness", which depicts our children beautifully from their skin complexion to their hair type. No wonder, Lora's coloring books have been loved by children, therapist and educators all over the US and abroad.
Born in Gary, IN, Lora is a wife, mom to four girls and one beautiful granddaughter.
In addition to being the full time, bestselling children's author, Lora is also a coach and mentor to women, sharing with them her insights into marketing. Her favorite saying comes from Proverbs 18:16: "Your gifts WILL make room for you!" Lora resides in Crown Point, IN.
The Kickstarter campaign for "I Need You to Know… #YOUMATTER" has received an amazing response because representation matters and the masses want to see quality literature with black and brown children as the main characters.

For more information, visit Instagram.com/loriannmcclain1
Media Contact
Company Name: INYTK (I Need You to Know)
Contact Person: Lora McClain
Email: Send Email
Country: United States
Website: https://www.instagram.com/loriannmcclain1/