Tami Sense Launches the All-New Revitalizing All-in-One Mask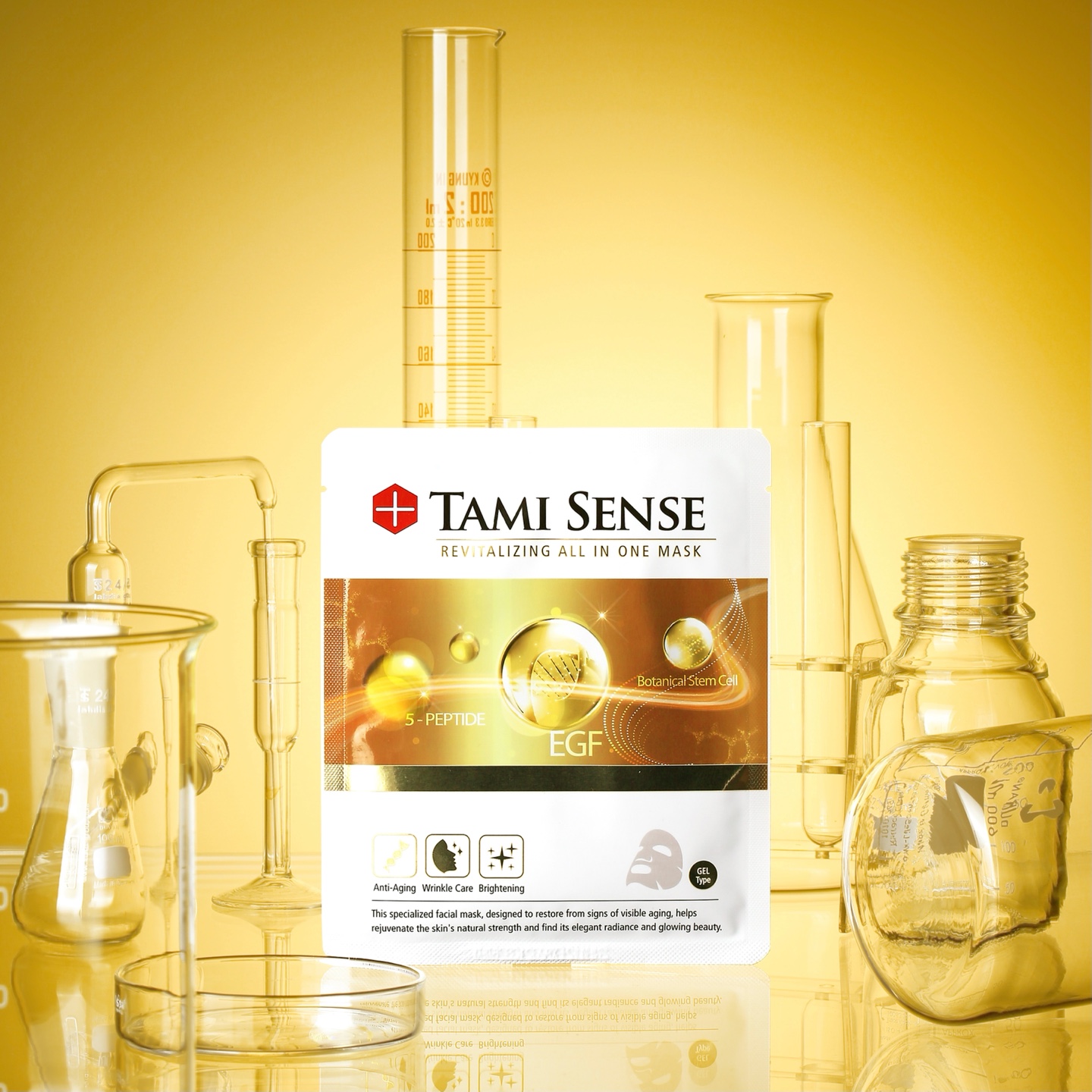 Tami Sense (Famenity), a forerunner in innovative cosmetics, has launched the brand-new Tami Sense revitalizing All-in-One Mask. These superior EGF masks assure ideal results, rejuvenating the skin to be fresh and young. The company has released this new product as an addition to its portfolio of stellar cosmetic products. The product has received a 4.5/5 rating on Amazon.
EGF is known to be the most desirable ingredient in cosmetics, famous for its ability to dramatically decrease as an individual grows older with age in human skin. However, Tami Sense has successfully developed a stable EGF that maintains its traits in high temperatures and also has a longer shelf life.
"We have succeeded in advancing EGF and bFGF to preserve their traits even in high temperatures. Our product is a contrast to the original EGF, notorious for their sensitivity in temperature, and probability to lose their traits in long-term", says a spokesperson for Tami Sense.
The Tami Sense revitalizing All-in-One Mask contains Peptide, also known as DIY Botox. The presence of Botanical Stem Cells in the face mask reduces the stress of skin and its defects by moisturizing and soothing it. Tami Sense has put a 33ml ampoule into the sheet mask, much larger quantity than other products. The addition of Fermented Rice Extract gives the skin a healthy dose of vitamin B2, linolenic acid, dietary fiber, and gamma oryzanol.
"Keeping up with the public awareness of saving our planet, we use Tencel sheets made from eucalyptus concentrations, a natural ingredient, which when returned to the planet is 100% decomposable, giving us a chance to stay eco-friendly", says a spokesperson for Tami Sense.
The Tami Sense All-in-One Mask is a creation of its researchers, who specialize in creating major ingredients for cosmetics and pharmaceuticals using natural nutraceuticals, food extract and natural medicine. For its pioneering work and as a leading national research center for R&D in cosmetics and natural nutraceuticals, Tami Sense Laboratory was elected as a "Center for the Natural Food Medicine Industrialization" by the Korean government. Tami Sense specialists take a scientific approach using biotechnology to find the best blend of natural ingredients so that all people can stay healthy.

For more information, please visit:https://www.tamisenseus.com/
Media Contact
Company Name: Tami Sense USA (MXN Commerce, Inc.)
Contact Person: Media Relations
Email: Send Email
Country: United States
Website: https://www.tamisenseus.com/