ABCMETA makes presence at Australian Crypto Convention 2022
Successfully held on September 17-18, 2022 at the Gold Coast Convention & Exhibition Centre in the centre of Broadbeach, the Australian Crypto Convention attracted over 3,000 crypto enthusiasts to gather and mingle with keynote experts, and industry exhibitors over a crowded weekend.
The ABCMETA team have an incredible two days at the convention and ABCMETA 's booth attracted the attention of many NFT enthusiasts. Every user who came to the ABCMETA booth received a special airdrop reward for free, and many have already participated and used the AvatarBay tool to create their own unique NFTs.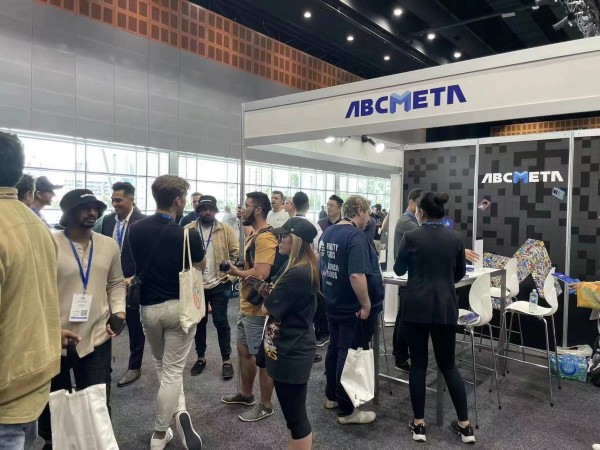 AvatarBay
As the star application of ABCMETA, the "NFT Creation Sketchpad" – AvatarBay: records wonderful moments of life, jointly developed by AvatarBay Lab from Australia and ABCMETA.io.
Users can create unparalleled NFT in under 30 seconds and quickly sync to OpenSea 's AvatarBay-pool collection. Each NFT work in the AvatarBay-pool collection is entirely from the co-creation of the decentralized community. This pioneering concept is an interesting, purely decentralized NFT creation experiment, completely governed and operated by the community, which is destined to generate enormous consensus value.
In addition to recording beauty with AvatarBay, users can create special collections for merchants' marketing. In this Aus Crypto Convention, each exhibitor has its business marketing collection to display on ABCMETA's NFT marketplace. The marketing collection is a decentralized community co-creation collection created to convey the business brand and expand the brand's influence. ABCMETA provides innovative marketing methods for merchants: users can get META rewards for every NFT creation, which is directly transferred to the user's wallet and can be traded on the QuickSwap exchange at any time. It is very worthwhile for users to experience, and the business brand continues to influence every NFT creator and collector in the users' creations again and again.
META links every user in the community, and the NFT collection carries the value of every business brand, which is the best way to expose business brands in the Web3 way.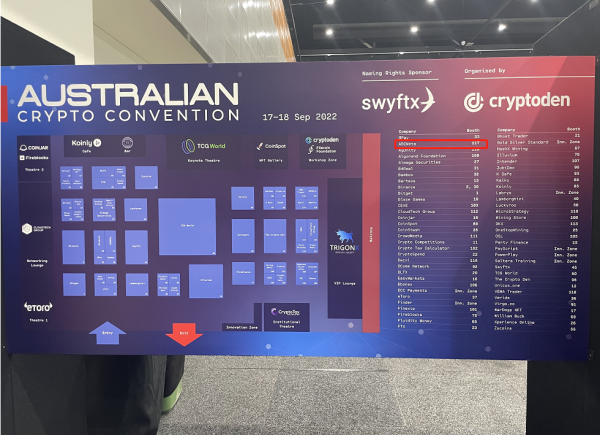 ABCMETA-ID
Each exhibitor of the business marketing collection can easily manage through the exclusive collection domain name. This domain name is composed of ABCMETA-ID, a universal ID of the Web3 world created by blockchain, and each ABCMETA-ID is unique, provably scarce, and non-fungible. It contains a unified Web3 domain name, can bind various cryptocurrency addresses, and accept cryptocurrency payments. It can also directly access the business marketing collection page, manage the NFT applied by the creators, add links to social activities, etc.
META Airdrop
Every user who came to the ABCMETA booth received a 3-fold flyer regarding the ABCMETA airdrop. This time, different from the previous random airdrop, in addition to the 5,000,000 META obtained by completing the airdrop task on the airdrop page and those by daily check-in, you will get an exclusive exhibition CODE. After entering the exclusive Aus Crypto Convention page, inputting the code and wallet address, and completing the email verification, you will immediately get 3,000 META worth more than 3USDT. META has now been listed on the CoinMarketCap and CMC, and you can directly trade META at Quick Swap.
To maximize the value of the airdrop META, all the current airdrop META are locked, and can be easily unlocked by completing tasks. For example, unlock META every third day through daily check-in on the airdrop page. The more airdrop tasks you complete, the more META you unlock.
META airdrop is the most direct manifestation of the contribution value made by community users. The full value of ABCMETA is created by all users, and of course, belongs to all users. This is the actual gameplay of META airdrop.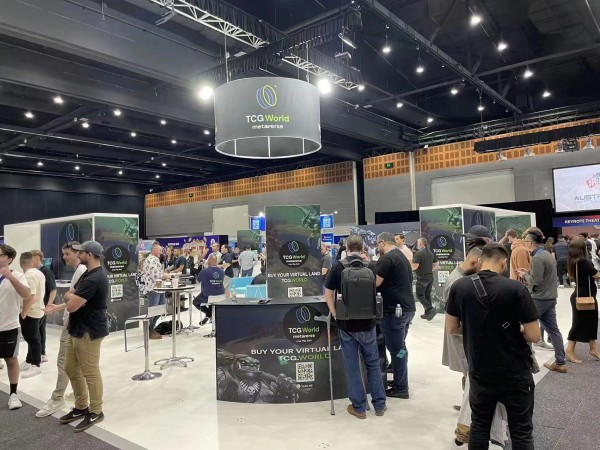 ABCMETA-LAND
Unlocking enough META, you can swap to USDT and buy land. In addition to applying for a personal collection, you can also stake land for treasure hunts: get M-BOX every 24 hours. Just open it, and get great prizes like early unlock cards for airdrop META, land fragments, USDT, and more. Land NFT plays an important carrier role in the ABCMETA ecosystem and has the right to share ecological dividends. Each ABCMETA-LAND has the characteristics of inheritance, value preservation, and appreciation. In the future, users can develop various metaverse applications of their own, such as developing malls, playing advertisements, opening games, etc., and can often obtain airdrop rewards from various new projects, including tokens and NFTs, which can also be traded within the ecosystem or on other NFT platforms.
DAO
Landowners can also participate in the management of the platform through ABCMETA's Decentralized Autonomous Organization (DAO). ABCMETA will establish a true DAO where they can exercise voting rights on key decisions of ABCMETA, and participate in co-building ABCMETA's unique ecosystem.
Join the ABCMETA Metaverse – Make friends, play the M-BOX and receive awards, create decentralized NFT collections, and stake META to obtain 2000% annualized income. Let's play and have fun!
Media Contact
Company Name: ABCMETA.io
Contact Person: Thomas
Email: Send Email
Phone: 61466978666
Country: Australia
Website: www.abcmeta.io