Kirk Michie, Founder of Candor Advisors, Interviewed on the Influential Entrepreneurs Podcast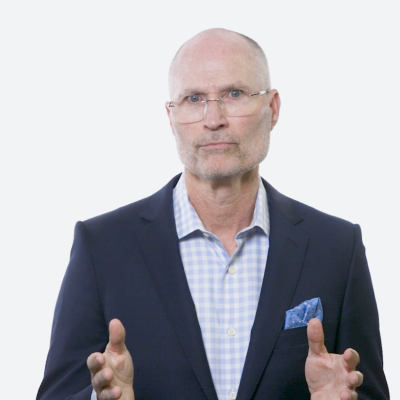 Kirk Michie talks about how to optimize timing and other factors in the sale of a business.
Listen to the interview on the Business Innovators Radio Network:
https://businessinnovatorsradio.com/interview-with-kirk-michie-founder-of-candor-advisors/
Michie says: "The best time to sell my business depends on several factors, including the stage of the business life cycle, the personal goals of the owner, the financial health of the business, and market conditions. The best time to sell will vary from business to business, so it's important to consult with a transaction advisor or investment banker to get an accurate sense of market sentiment, appetite for the kind and size of the company, and a reasonable estimate of fair value."
The answer to when is the best time to sell a business depends on many factors, the most important of which is the Seller's 'WHY' in driving the capital event. Companies typically have a life cycle, and the decision to sell should consider where the business is in that cycle. Other considerations include the owner's personal goals, the business's financial health, and market conditions.
Businesses go through different stages as they mature. The startup phase is characterized by rapid growth as the company establishes itself. This is followed by a period of stability, during which sales and profits level off. Eventually, businesses reach a point where growth slows and begin to decline.
Businesses that are in decline or close to it are not attractive to buyers looking for businesses with potential growth potential. On the other hand, businesses still in their rapid-growth phase may not be ready to sell, as they have not yet reached their full potential. The best time to sell a business is when the platform is mature enough to have been professionalized and stable, and while there's still time for the buyer to build additional value beyond their acquisition.
The personal goals of the business owner play the most important role in determining when to sell. Without clarity on those goals, the type of buyer, structure of transaction, and price, terms, and legacy are all being analyzed in a vacuum. Ideally, the founder sells when they're ready to retire or stop for some other reason, like funding their next adventure, and there's still an opportunity for a buyer to add capital, strategic guidance, relationships, and operating expertise to make the company even more valuable.
The financial health of the business is another essential factor to consider. If the company is struggling financially, it may not be able to fetch a high price from a buyer. On the other hand, a business that is doing well may be able to command a higher price. Beyond basic financial health, professionalized financial statements, management to key buyer metrics, and sustainability of financial health will make any business more attractive to a larger group of buyers.
Finally, economic conditions and market sentiment play a significant role in determining the best time to sell a business. Typically, investors and buyers are more plentiful and generous when the economy and markets are strong and growing, and it's important for founders to understand that matching up their timing with market conditions or modifying their expectations are important considerations when selling their businesses.
"I had a few great advisors involved in my sale, including an investment banker, M&A attorney, CPA, and financial planner, but the most critical call was the first one with Kirk Michie. He set the tone, managed my expectations, built the team, and provided a steady hand through the process. If you're thinking of selling or navigating some other important inflection point in the life of your business, call Kirk first!"
– JEFF ZEMBER | FORMER CEO, PLIDEK, INC.
About Kirk Michie
Kirk Michie is the founder of Candor Advisors.
For more than 30 years, Kirk has worked with entrepreneurs, closely held business owners, and high-net-worth families to achieve their strategic planning, liquidity, investment, and legacy objectives.
Learn more: https://candor-advisors.com/
Media Contact
Company Name: Marketing Huddle, LLC
Contact Person: Mike Saunders, MBA
Email: Send Email
Phone: 7202323112
Country: United States
Website: https://www.AuthorityPositioningCoach.com