Steffen P. Russak releases a new book: 'Around the World in 12 Years and 12 Square Meters: Memories and Insights', marketed by Author's Tranquility Press.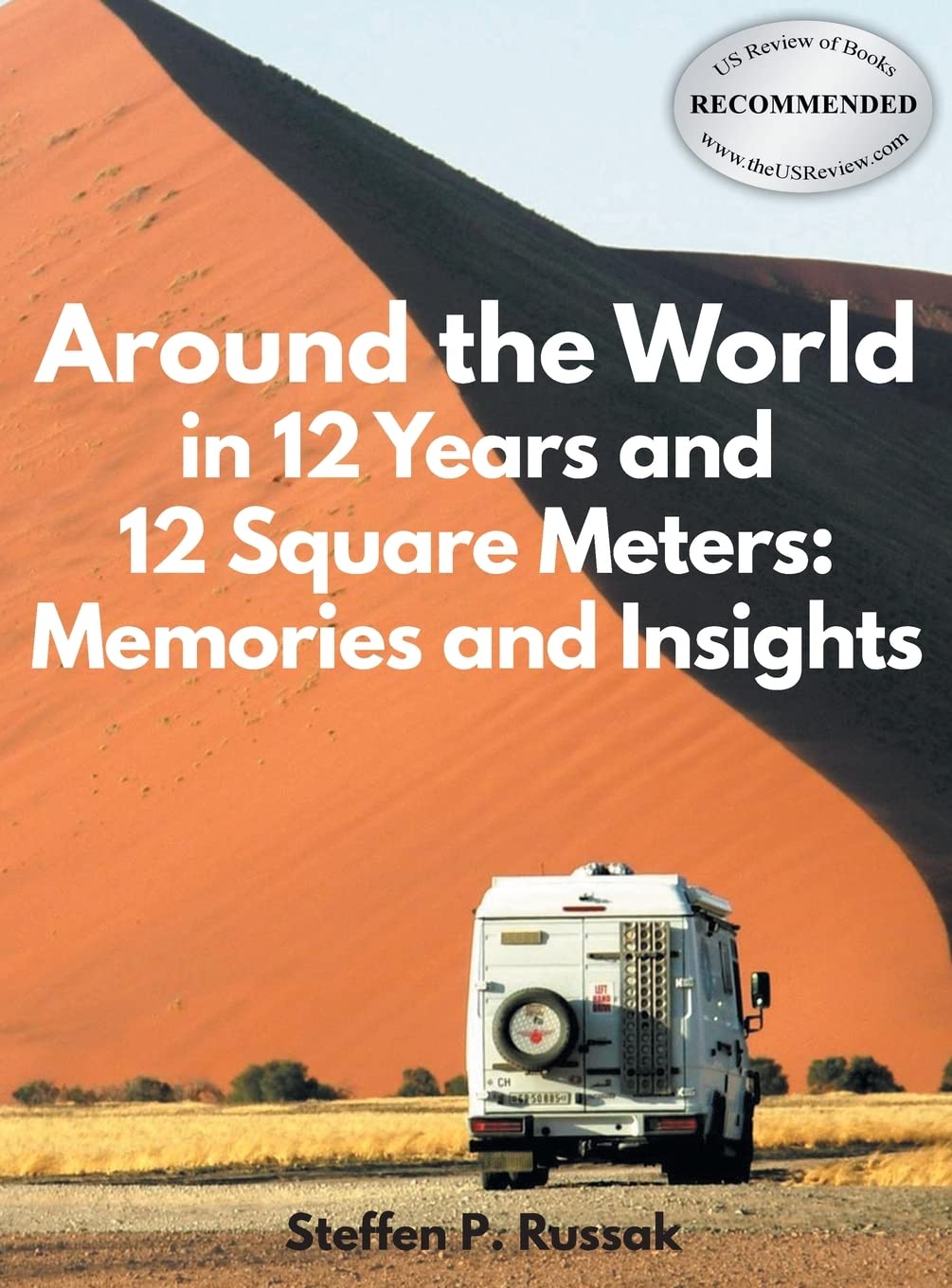 Gifted writer Steffen P. Russak is delighted to announce the release of his new book: 'Around the World in 12 Years and 12 Square Meters: Memories and Insights'. The book is a true life story that chronicles his exploration of the world with his late wife.
A lot can happen in 12 square meters: one can fall in love, see the world, and go on the greatest adventures of one's life. Although small in size, the Fuchur opened up the entire world to Steffen Russak and his beloved wife, Marianne. Their adventures spanned multiple countries, languages, and cultures. All of this began with one small dream of traveling the world and genuinely enjoying every minute.
When Russak's sweetheart of 55 years lost her battle with breast cancer, he chose to memorialize her through his book, sharing their tales with the entire world. His dream is to inspire other explorers to embrace the world around them by traveling and soaking in the experiences it has to offer.
Born in 1940, Steffen P. Russak grew up in Northeast Brazil before moving to Switzerland. There he met and married his wife, and the two had two children together. Before retiring, Steffen worked as a successful mechanical engineer and actively participated in many diverse and creative activities worldwide. After retirement, he moved to the United States and traveled with his wife until widowed in 2018. He enjoys literature, travel, photography, and formerly riding his motorcycle. This is his first published work.
The book has received five-star reviews from its readers. "It's thrilling, exciting, and engaging. It's up there among the best books I've read in the last five years, and I've read quite a lot. As I read this book, It was as if I journeyed with Steffen and his wife (God bless her soul). I'll recommend everyone, explorers and non-explorers alike, to read this riveting book', declared Jamie Madeira.
Steffen P. Russak's book is marketed by Author's Tranquility Press, the best marketing tool for new and established authors, serving as the authors' ultimate book publicity partner.
Media Contact
Company Name: Author's Tranquility Press
Contact Person: Patricia Adams, Marketing Supervisor
Email: Send Email
Phone: (866) 411-8655
Address:2706 Station Club Drive SW
City: Marietta
State: Georgia, 30060
Country: United States
Website: www.authorstranquilitypress.com