Talented Costume Designer, Zan Campbell, Features in New Streaming Series That Brings History and Fantasy to Life
The designer sees so much passion in great medieval and fantasy stories and hopes to use that passion to inspire growth in others
The long-lasting influence of books and movies cannot be overemphasized. Numerous works of art have been recognized as the catalyst that set many individuals on the path to destiny. Zan Campbell, the founder of Fell & Fair, is a man who has found a calling in sharing such stories with the world. Campbell first gained international recognition through his Instagram account; @fellandfair, a platform where the retired U.S Navy pilot could express his awe-inspiring talent as he posted creative designs that demonstrated how medieval and fantasy costumes could be designed and worn by anyone.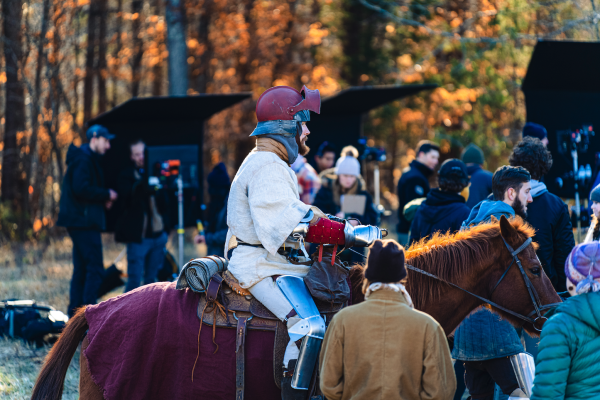 His decade-long journey with Fell & Fair productions has granted him the privilege to work on several movie sets and TV shows, as well as work with global brands such as Audible, Assassin's Creed, and LEGO. The serial entrepreneur has been a guest on multiple podcasts where millions of listeners testify to his unique perspective on community, leadership, art, and running a small business. Campbell was also featured on the first episode of 'The Spark' on the VeryLocal network and recently appeared on the How Do You Do?" podcast with Jake Shillue and appeared on the Modern Romantic podcast and live stream on the 8th of May.
Zan Campbell is also renowned for giving fresh insight into storytelling as he has been on both sides of the camera, building the skeleton of the story as a writer and producer while fleshing it out as an actor, model, and craftsman. Furthermore, his combined experience as a military officer and artist is integral in the narration of his journey as he details the trials and victories of his own life and how he drew inspiration from great medieval stories.
The peculiar name of his production company, Fell & Fair, was inspired by a J.R.R. Tolkien quote. When describing the Riders of Rohan in the Two Towers, Tolkien wrote, "After him they rode: a long line of mail-clad men. Swift, shining, fell and fair to look upon." The great contradiction and perfect balance of these words struck a chord within Campbell. He loved it because it juxtaposed two seemingly contradictory words. Fell, meaning "of terrible ferocity; deadly" while fair means, "of great beauty and grace; upright in spirit." These are the principles that the founder of Fell & Fair wants to inspire others to achieve.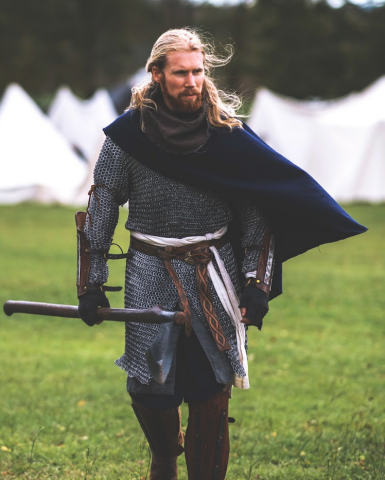 For more information, please visit www.fellandfair.com or @fellandfair on Instagram, TikTok, and YouTube.
About Fell & Fair Productions
Zan Campbell is the CEO of Fell & Fair Productions. Zan is a retired U.S. Navy Helicopter Pilot who started Fell & Fair in 2015 with the goal of bringing his love for living history, fantasy, adventure, and craftsmanship together to build a long-lasting community for individuals who share the same passions.
Media Contact
Company Name: Fell & Fair Productions
Contact Person: Zan Campbell
Email: Send Email
Phone: 8644029576
Country: United States
Website: https://www.fellandfair.com/