The Ultimate Solution to Grow a Minecraft Server and Attract More Players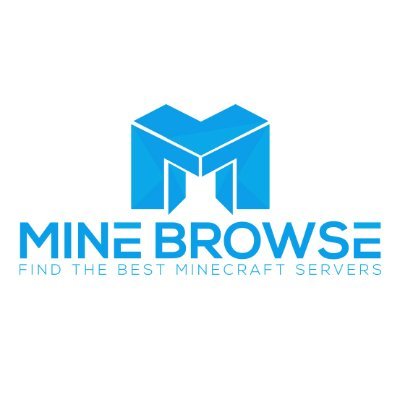 In the ever-expanding world of Minecraft, server owners and administrators face the constant challenge of attracting and retaining players. Today, we are thrilled to introduce MineBrowse, the groundbreaking platform that empowers Minecraft server owners to grow their communities and bring in more players than ever before.
MineBrowse understands the passion and dedication that goes into creating and maintaining a Minecraft server. With our innovative suite of tools and features, server owners can now take their Minecraft experience to the next level and achieve unprecedented growth.
One of the key features of MineBrowse is its comprehensive server listing directory. By submitting your server to the directory, you gain exposure to millions of potential players actively searching for new Minecraft servers to join. With powerful search filters and categories, players can easily find servers that align with their preferences and interests.
To maximize server visibility, MineBrowse offers premium listing options that ensure your server stands out from the competition. Featured listings, top rankings, and promotional banners are just a few of the tools at your disposal to attract the attention of players seeking an exceptional Minecraft experience.
In addition to server listings, MineBrowse provides an array of promotional tools to help server owners reach a wider audience. Through our robust advertising platform, you can create targeted campaigns that reach Minecraft enthusiasts across various channels. From social media integration to email marketing campaigns, MineBrowse equips you with the tools to connect with potential players and grow your community.
What sets MineBrowse apart is our commitment to community engagement. We understand that building a strong community is crucial for the long-term success of any Minecraft server. That's why we offer a range of community-building features, including forums, chat systems, and event calendars, enabling players to interact, share experiences, and foster a sense of belonging.
"MineBrowse was born out of our love for Minecraft and our desire to help server owners thrive," said James Snarson, CEO of MineBrowse. "We believe that every server, regardless of its size or niche, deserves a chance to shine and attract a dedicated player base. With MineBrowse, we provide the necessary tools and exposure for servers to achieve their growth goals."
To celebrate the launch of MineBrowse, we are offering a limited-time discounted promotional package for new server owners. By signing up during this period, you will receive a discounted featured listing, giving your server enhanced visibility and a competitive edge.
Don't miss the opportunity to grow your Minecraft server and attract a thriving player base. Visit https://minebrowse.com/ today and experience the power of MineBrowse.
Media Contact
Company Name: Minebrowse
Contact Person: Media Relations
Email: Send Email
Phone: 2033018294
Country: United States
Website: https://trendbrowse.com/category/gaming